I went for the Singapore NDP celebration at Melbourne Uni.
And I'm a Malaysian. So much for celebrating national day end of the month ey? T____T hahahaha but it was an experience and I got goodie bag *nenenenebubu* I got flashy red white heart lights, and singapore flag wtf and lotsa rubbish -_- OH and a new grocery bag -_-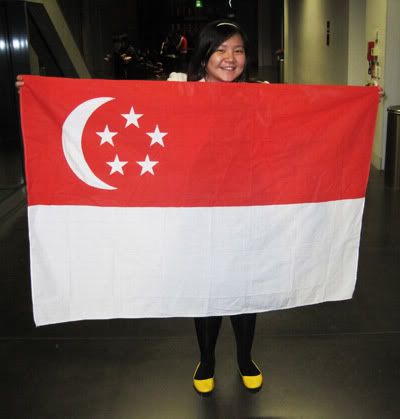 Sarah and her flag!!! *waves*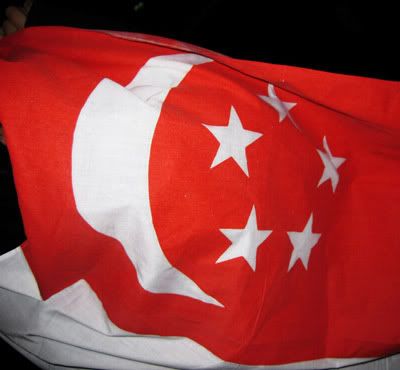 This is how the Singapore flag looks like.
And did you realise Singapura (malay spelling) it means fake lion hahahahah Singa Pura hahahahaha ok lame -_-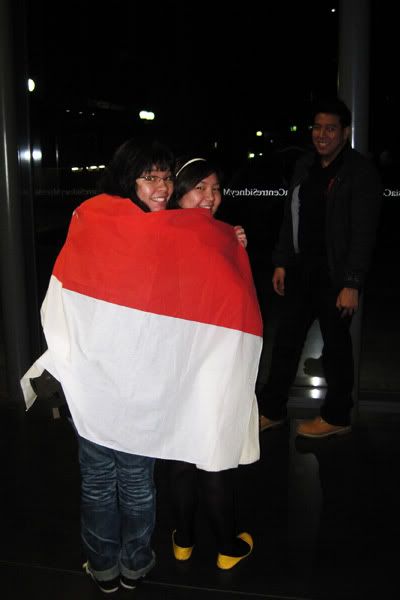 now became Indo flag cause Nancy from Indo -_-
singaporean's favourite food CURRY PUFF people become happy after eating em wtf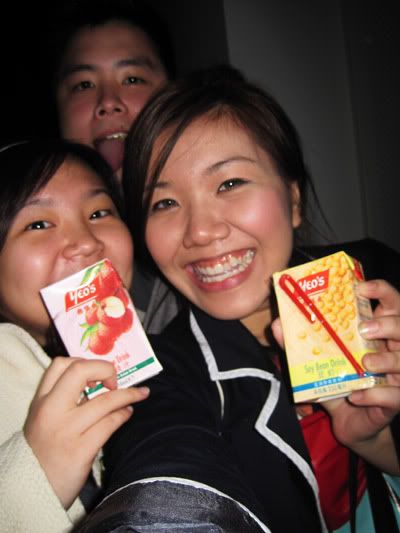 and YEOS!! I like the Soy Bean Milk best. DAMN now I want some =(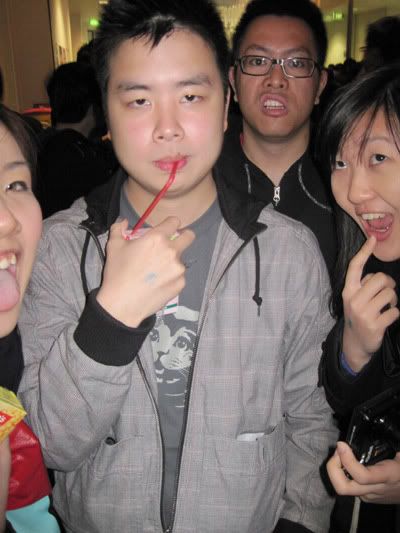 never trust this people to take a proper shot -_- they NEVER take proper pictures -_-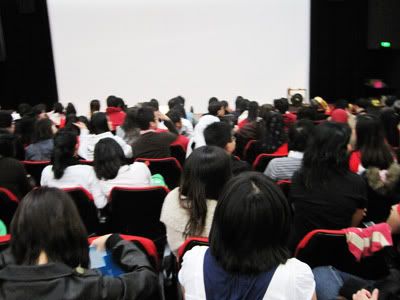 crowd. sorry I hassa no wide lens so this is just the 1/10 of the people, think there's like 500 of em in the hall tsktsk
RANDOMMMMM:
I found more milk cartons to fold :D:D:D:D:D:D SO happy wtffff my life is so sad T_T
so cuteeeeeeeeee
think this is damn cute wtf it's BATMAN hahahahahahaha made this cause one of the people is crazy batman fan and it'd be quite funny to see his expression AHAHAHAHAHAHAHA
SO CUTE SO CUTE SO CUTE they're sitting on top of my PSP now :P I wanna produce these in the future!!! I wanna drink milk out of this cute cartons T_T TETRA PAK YOU HEAR ME????
my room is fucking messy now T_T I cannot stand it I feel like JUMPING out of the window T_T and I got an airbed and it feels like you're on a boat when you're sleeping.... NAIS
And the best part is my friend's bicycle pump is too small to pump air to my mattress so I have to BLOW T_______T And it's a single air mattress don't play play ok I turned blue after that T_T