I think the best part of the ball is...
Planning
Plan what to wear what to do with ur hair, makeup, bag, dress, theme, accessories blablablablabla
I LOVE IT!
Especially the prepping up part, pedicure, manicure, makeover :D
An anonymous commentor commented saying he/she likes the fact that Im so vain. OF COURSE!!!! I love being pampered :D:D:D:D Once in a while you must be pampered if not you won't feel happy. :)))))
some pictures i googled on how to do my hair and makeup. :)
wanted something like that since the theme is Film Noir but then I need her face, and her frame and her hair hahahhhaa
or like that hahahahhaha also I need her clear blue eyes and her face wtf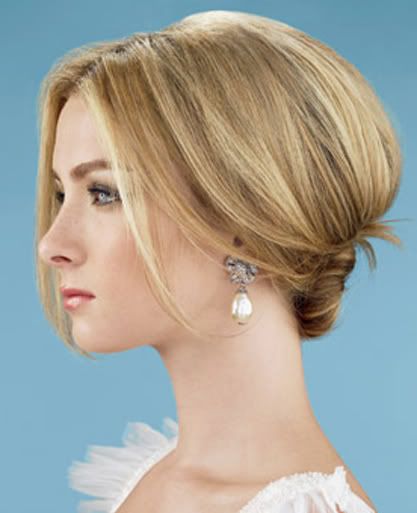 HOW DO THEY DO IT SO WELL!!??? This i my initial plan on doing my hair since I have centre parting =P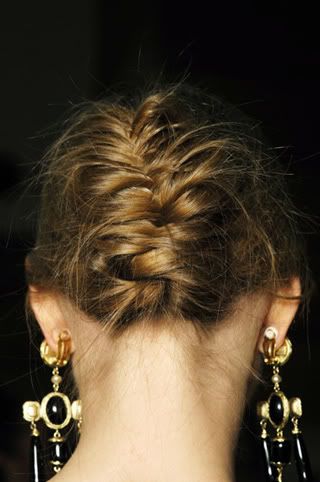 and give it a twist haha pun intended means I'm doing a french twist. =P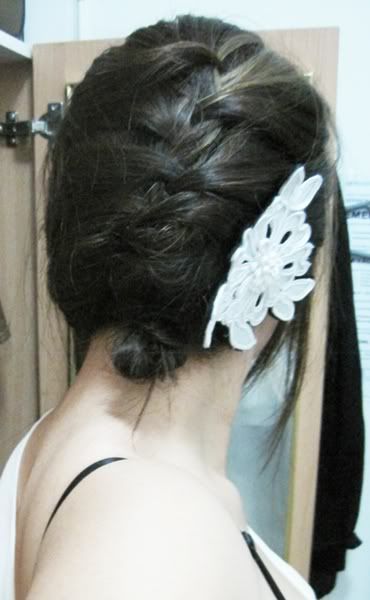 FAILLLLL!!!!! Didn't do that in the end cause my hair wasn't in a french braiding mood that day -_- (that was just a test shot) Messy french braid I like... :D
"Diet" before ball -_-
tiramisu WTF!!!! No baking required!!! LOVE IT it's so good we can open restaurant liao :D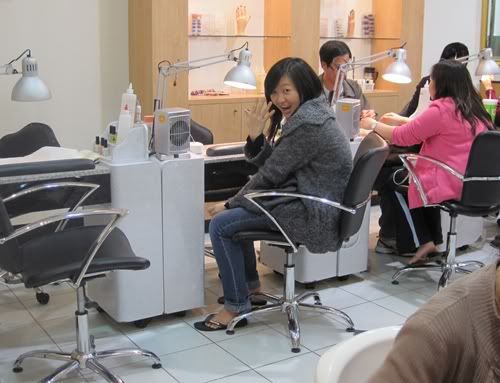 Rachel waiting to get her nails did :D
neee jacuzzi bath for my feet <3333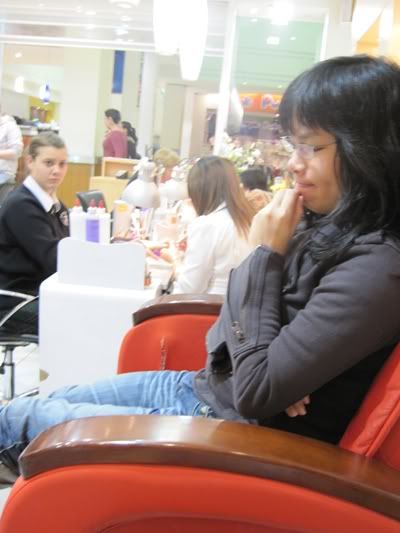 *stresssss* hahahahaha
a man did my acrylics for me!!!!!! hahahahaha he measured the acrylic nails size and then he stuck it on for me but he was SUPER gentle lor!!! And think he might be the boss cause he knows his stuff wey!!! He even recommended me I shouldn't put the pale pink base for my french manicure and proceed with clear top coat instead HAHA PRO!!!!
nancy's toes, so nice T_T Unlike my rotten toe T_T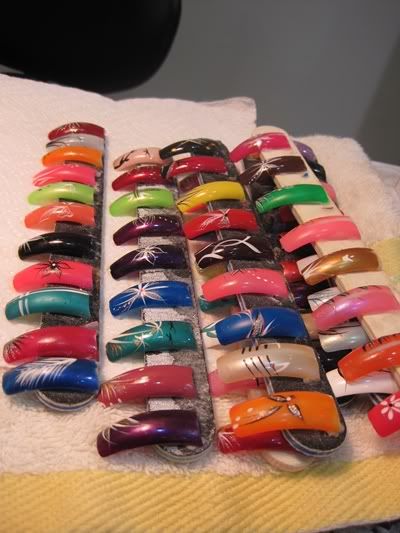 erm I think my malaysia one nicer....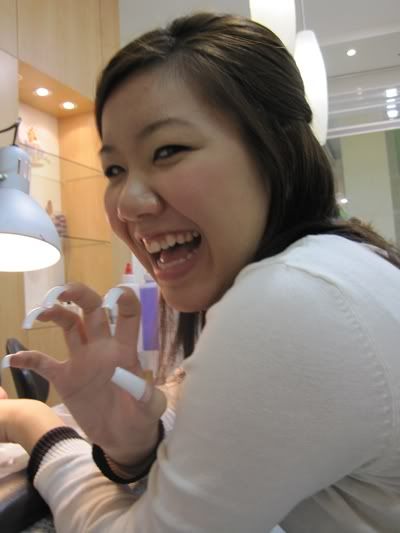 scary long nails hahahha sorry bad picture -_-
mad longggggggggg can kill people!!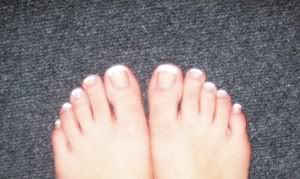 fat ugly toe nails with nice french pedicure =PP
fake nails!!! FAKE FAKE
I'm still VERY amused by how they do it cause they do it like tip extensions he just put on the white tips and cut to my desired length then use this machine rod thingy to buff my nails and change to this lady who use this miracle water and miracle powder and he dip the brush into the solution and dap a bit of the powder and IMMEDIATELY like INSTANTLY turn into gel!! And she apply to my nails and let it dry and my nails become pink and shiny =3
Sorry ar I dunno the terms but then it's so syok I was like OOH-ing and AAH-ing throughout the process :P
looks damn short but its actually damn long. and the fact that it's so much cheaper than Malaysia lor!!! It'll easily cost you 100 ++ ringgit for acrylics!! I pay like 70ringgit or less only :D
can see 2 layers one layer is the white acrylic the second layer is the gel thingy
then this siao woman and Nancy and Sarah came to my room to wax their legs and I helped this siao woman to try to put on falsies and look what she did with the extra bits -_-
NEED TO SHAVE!!!!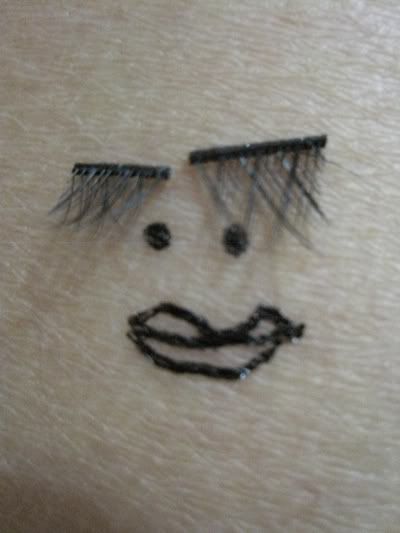 HAHAHAHAH DAN CHAT UGLY WTF!!!!
and she put on my sister's pictures too wtf!!! hahahahah DO YOU ALL LIKE IT WTF!! Now ur picture on my wall has permanent long lashes wtf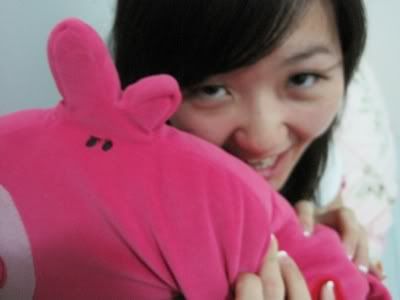 she even put it on Piggy and piggy is a guy!!!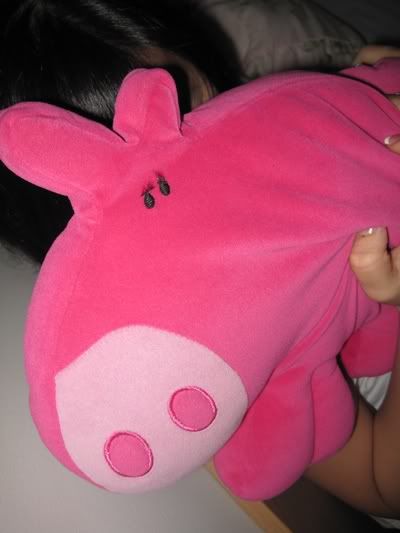 but piggy so pretty now hahahahahahahahaha
long luscious lashes =P
ok ball pictures soon i finish "editing" it using photoscape no liquifying tool BOOOOOHOOOOO or you can just go to my facebook if you wanna see it (friends only haha)