Because my life doesn't seem to sad these days, short update with minimal captions and updates.
I am currently looking for a job, anyone can help??!? I'm fine with anything I just wanna make my resume look, NICER. Right now my resume is, EMPTY, it's like a house, you need furnitures.
Got a haircut, and you've prolly seen it in manman's blog. But yeah, here are my version of edited pictures, no guarantees of same face in other person's blog >.>
It happened on a rainy friday, 5 hours before my bus departs, 45 minutes drive down to Starry Hill (Bukit Bintang wtf) for a much needed hair rescue after 5 months, I lied. I "trimmed" my hair in September but stupid stylist did not understand the term trim and snipped off 2 inches. 2 inches translates to 3 months of non-stop nurturing, washing and conditioning, 2 bottles of Schwarzkopf Intense Repair shampoo and conditioner EACH. Which cost me at least RM 70 for all 4 (I know right and they're 400ml bottles, the 200ml 3/4 filled bottles selling in KL should rot in hell)
And Yen arrived slightly late due to the mad traffic, and she came to me and asked "Do you want blunt bags?" Almost teary eyed, I answer "I want~" yes with the curly dash for an extra effect of "teh-ness".
And I went from big bun centre parting mop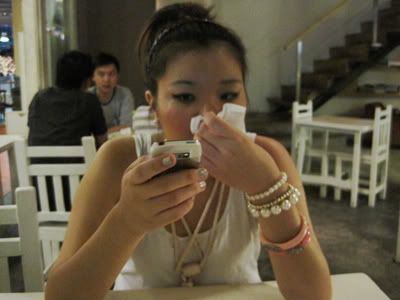 with runny nose (blame the weather)
to
cock-eyed gap-banged wig
Gap-bang cause there is ALWAYS gap somewhere around the fringe area. -.-
Went down to Singapore for birthday celebrations with the sisters and the Melbourne bunch. Because I think this would be the one and only time we'll be celebrating birthdays together. *sigh*
They got me 9 mini cakes, with one candle. So much for age shall be kept as a secret.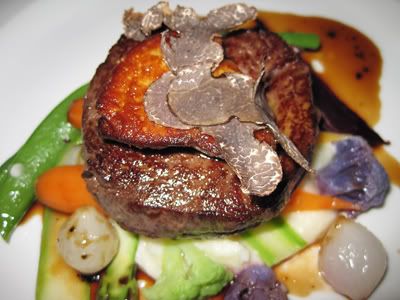 Series of fine dining (cept for the first picture that is country pie from Coffee Club) rest is from Pre-Birthday dinner at White Rabbit. It is LOVE.
Guess how much the total came up to? SGD 213.80. fml. And so much for serving us San Pellagrino still water, we were charged 5 bucks per bottle (consider cheap T_T) but it was all worth it. Because my foie gras was melting in my mouth, numbing all my senses.
and decided to ridicule ourselves in a fine dining place.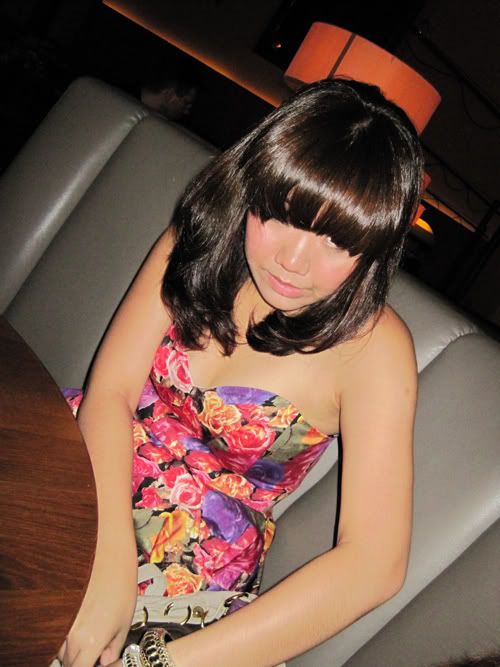 An overly exposed (both my boob and the picture) picture of me. Showing how wig-ish my hair can be if not well kept. And also cause I spent 25 bucks on a hair wash. yeay me.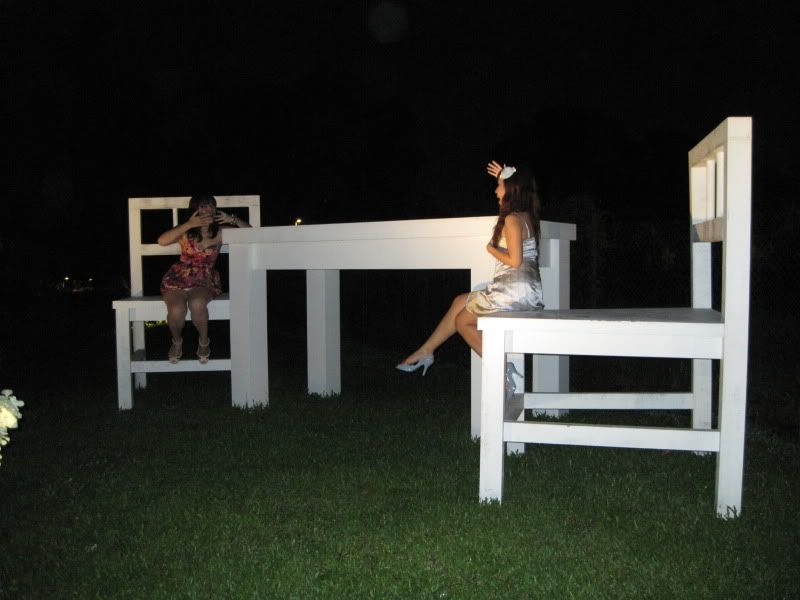 i want big tables and chairs in my garden, a place where I can feel small :)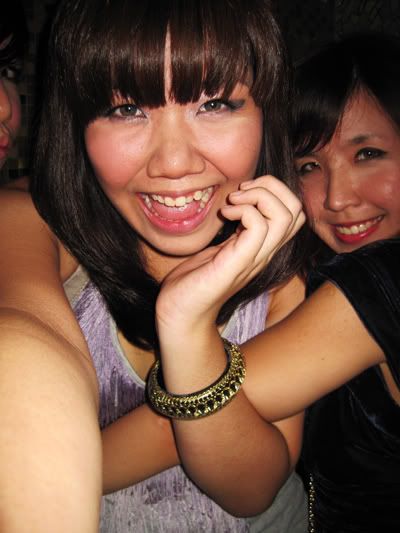 we were rather gone that night. Or was it me. Dropped by Zouk right after we touchdown at Copthorne Orchid Singapore. We is hardcore. All for the sake of seeing my loved sister once we touchdown. :)
Life awaits me.
BUY MY SHIT!!! :D