It's funny to see how one person is trying to learn the way I write (which I don't find it as a compliment) and the way X does it seem to be trying very hard, to prove that X did it first so it will make X feel like X is not the one following. And yes, we're pretty close.
So what if it hurts me? Does it?
It has been too long. When will the next time we be seeing again? I may not be the best to hang out with or to talk to or do I know how to layan big crowds, I may stick to only one of two of them which I am close to but I still do love all in the crowd. :) Who would have thought we'll still be going to mamak roti tissue sessions and occasional hot pot sessions? :P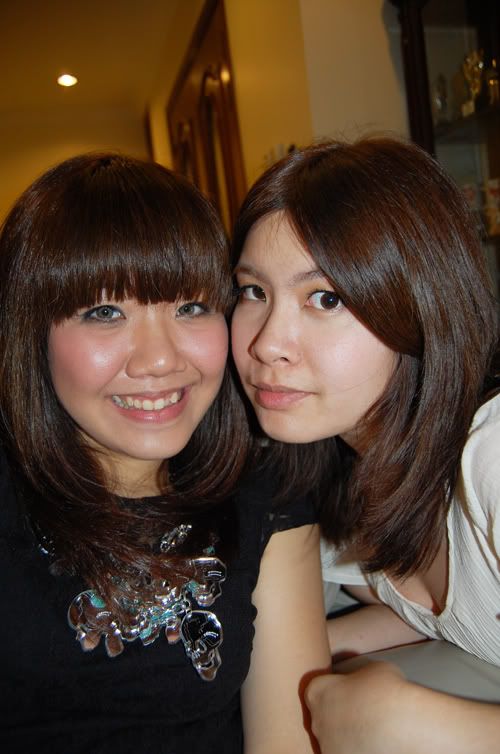 It has been so long. This time we switched hairstyles!!! :D From my centre parting to bangs and then her turn! :D
I've mastered almost 50% of hairstylist way of blowing hair *cries*I almost did it just half way more! *determined*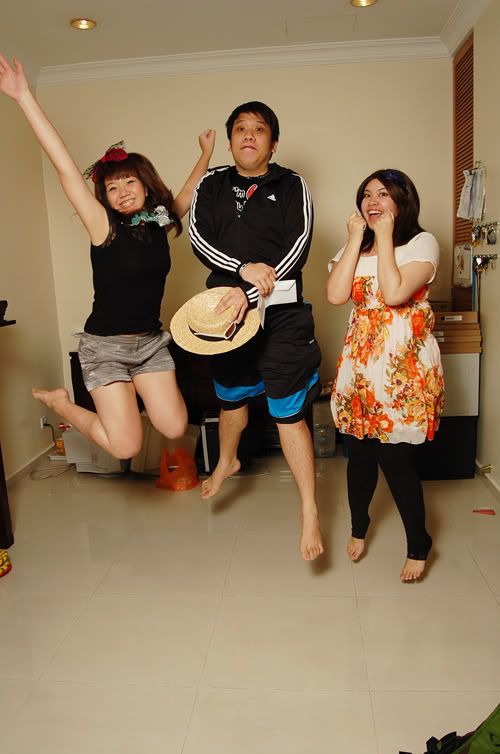 happy family :) Yeay I finally jumped so high =P fuck that shit I look retarded when jumping muka super no maintain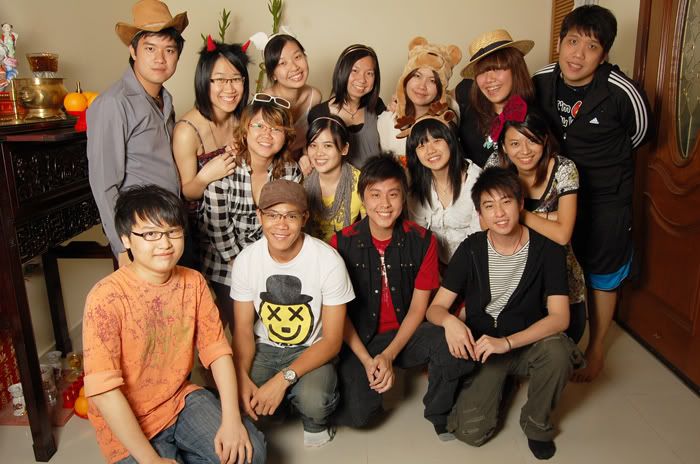 can you see all the hats and bows and whatever shit?? :) Everyone brought some to share and exchange. :) We should do halloween theme next year lol
i was just being myself thanks.
oh how I love my legs look when they're curved and not standing as they resemble two chunks of radish with hair.