corals and dusk pink. and floral heart print ring.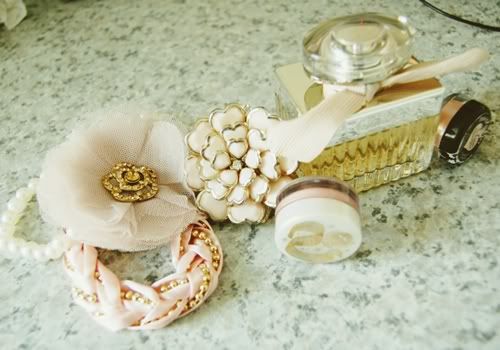 peonies and pearls, and diamonds and braids. Pink shimmery shadows with hints of pink glitters. Chloe perfume tied in grosgrains.
These are a few of my favourite things.
jewelry collected from forever new, accessorize, diva, bangkok, macau. bourjois mini eye pigments and majolica majorca gel shadow. All in shimmery pink hues. New favourite perfume Chloe Eau de Parfum, cannot stop smelling myself. Love.