Because time is the only thing that goes along with you no matter what you're doing, whenever you are. But it'll never come again so it tells us to cherish each moment.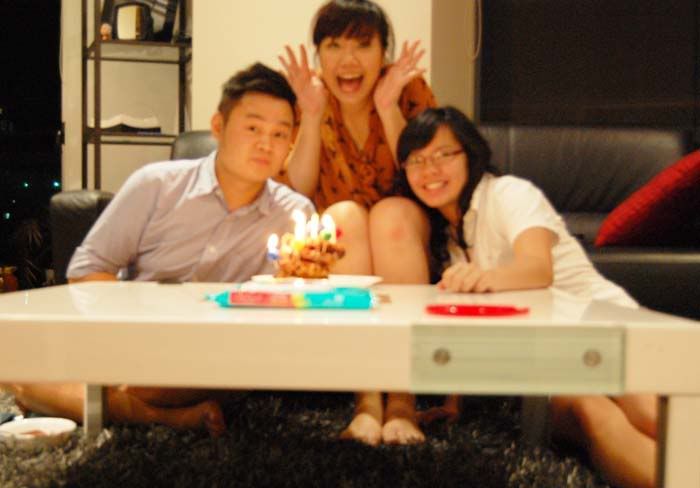 Yakitori waffle binge. Requested for a rainbow cake but didn't turn up cause none of my friends know how to bake (or the ones who erm celebrated with me haha). Sunsets, birds on my shirt and bird claw ring (NEW! :D). Obama was with me for my birthday with his wicked sunnies. And oh the bay view. How lovely.
Time, we'll never cross paths again.