Before you disagree with me or any sort, NO this is not some progress blog (i have better else where to share those info heh) but just trying to say what I've achieved since I've started my "diet".
I'm still saying "diet" with the inverted commas cause, I still cannot believe I'm doing this :) I'll try my very best to workout as much as I can (YEAY After I return to Melbourne Rach's place has a gym :D) and eat as healthily as I can.
Shit I just remembered I still have some brocolli, cauliflower, kimchi, wombok, yogurt in the fridge!! How to finish fml.
I've been having freshly squeezed orange juice for the past few days, nothing beats fresh orange pulp bursting in your mouth on a hot sunday morning :D With Popiah hehehe new favourite food and it is yummy :P Yogurt and muesli, sometimes with cornflakes.
Diet for me is quite expensive cause I have to buy muesli (which costs like RM11 in supermarkets) and the stupid cornflakes is like RM14 for quite a small box but it is yummy (except for the fact that muesli tastes like, rabbit food haha for rabbit year wtf)
A picture of me taken MOST recently, this afternoon before house visiting. This is me with my Kimchi Ji Gae. Love kimchi stew! So yummy and apparently there's less than 100 cals per serve!! Hand me 5 a day anytime haha And it's so filling and yummy I love kimchi I can eat them everyday. Just like how I can look at my Yung-Hwa everyday wtf
COLLARBONES :D:D:D:D:D this is the very first thing I realise after losing a few kilos (and gaining 1-2kgs fml I hope it's muscles diu) Sorry picture super small cause I crop it from a collage my friend took of all 6 of us in the restaurant lol.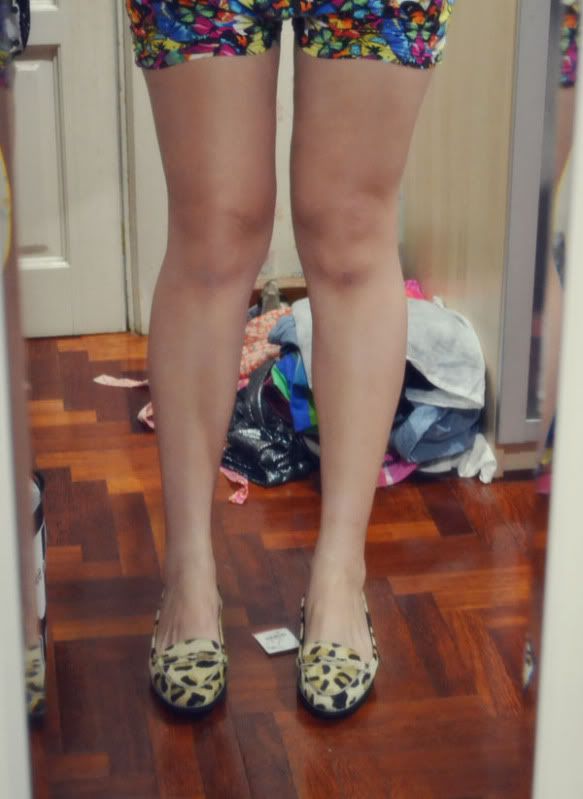 left is where I am right now. right is where I want to be. I wanna have super thin and long legs!!! I already have the height why not make it thinner right right right *ambitious*

ps: if you're thinking if I liquified my legs on the "before" pic cause of the unevenness, it's actually my cellulite. I don't have toned legs like models you see.
To all the commentators regarding the diet plan, we can all do this. :) All you need is 3 hours of exercise a week!! Not that hard yea!!!! =DD