Friends have been doubting whether the real Hui Ting came back to Melbourne cause... I HAVENT BEEN SHOPPING!!!
I've been back for 2 weeks and all I bought is... A Blazer.
A BLAZER. ONE! And some random shit like harlequin underwear and eye mask and sailor hat and no more. And sheets <3333 I love my new sheets they're 300 thread count and I got it on DISCOUNT WOOT WOOT! Next I wanna get the black white rococo floral ones from Laura Ashley 70% off!! Shit man Melbourne is bringing the stepford wives in me T_T Been cooking almost everyday, vegetarian rocks. Cooking myself makes it easier, so much easier. :D
I got my dress for the International Ball yesterday.
Nothing elaborate but I'm trying to recreate this look.
Kate Moss ar not Marc kor wtf :P:P
I wanna wear a turban since the theme is Film Noir don chu think it's very 1920s wearing turban? :D:D:D:D But my friends all went like O____o what a TURBAN?
-_- Not turban wrap la, turban headband ok.
The dress is something like that I'm still thinking what to put on my head. Earings? Bangles? =/ AND BAG =( A Miu Miu clutch would do me perfect. :D:D:D:D:D:D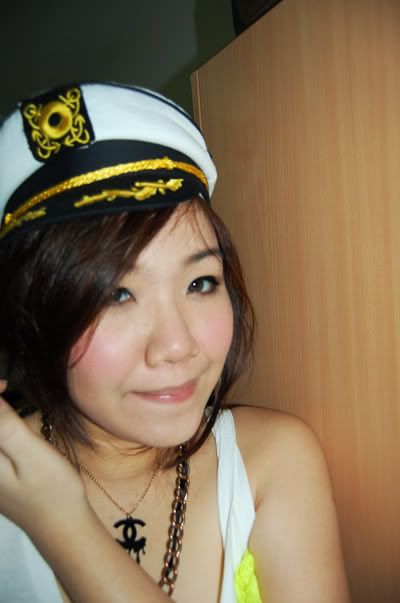 My only loot from Camberwell last week -_- BUT I LOIKE!!!! GUESS HOW MUCH! SO CHEAP I FAINTED AND PAID THE GIRL wtf
Now I can look like a true drop wtf
love love love love love love makes the world go round <--- can remember which cartoon network song? :D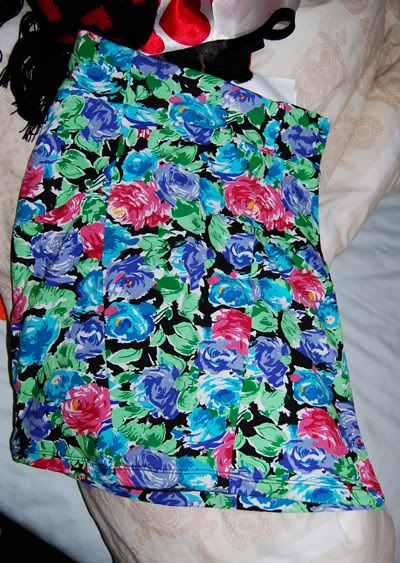 super cheap floral bodycon skirt.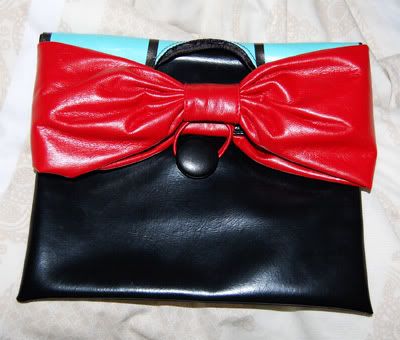 CUTE CLUTCH! Cannot resist the bow.
Wait till you see the front!!
Turned into a tote!! :D:D:D:D:D:D:D:D SO CUTE RIGHT??
From Pulp Kitchen. And it's an original Marvel comics design ok I issa pro. For the price I paid I think it's pretty decent cause you cannot really find it anywhere ey? :D
Ok no more. Got la but no pictures, part of it include the dress and makeup for the free makeover wtf. I cannot do my own makeup to save myself. EVERYTIME during big events when I do my own makeup I'll either smudge my eyeliner or my falsies come off. And erm oily and ugly.
OK brb going vintage fair now. :)