Summary of Brisbane/Gold Coast.
Tried tanning myself but it didn't happen cause I think my skin is too thick, I'm only SLIGHTLY, very slightly browner than before. I think Aussie sun is actually better to tan yourself (but bad cause it's worse than the Malaysian sun cause it'll cause cancer!) Cause if you bake yourself for 1 hour (fr my case) you'll only be slightly tanner, not even a shade darker -_-. But I think my leg tan was ok-ish successful cause I could actually see the tanline :D It's not as sickly white as before imo. =P
Anyone wanna go tanning with me when I get back to KL?? :D I don't mind going to Sunway Lagoon or Penang :D:D:D:D:D Must plan trip =D
a lot of first times in this trip T_T I was really happy that we went to Movie World and we rented a car to drive down to Gold Coast from Brisbane CBD!
For those who's interested to go, my flight to Brisbane from Melbourne was like 300 bucks T_______T But we stayed in this Backpackers "hotel" which cost us 104 bucks for 4 nights (very cheap) but you sleep on bunk beds and the toilet is gross. It's big and all, but the tiles are yellow and theres black thing on the tiles that you cannot remove T_T DAMN GROSS LOR T_T
But ONE thing good about this "hotel", it's 3 blocks away from this major shopping place at Brisbane call Queen Street Mall and it's like 10 minutes walk away from CBD area.
So things I've done in this trip (including a lot of first times)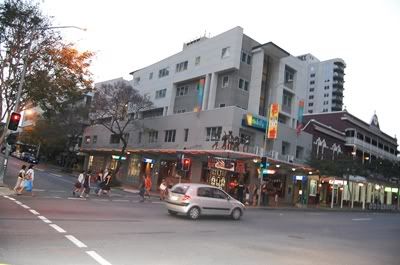 packing for Wet N Wild and said bunk beds in our room. And also cause I look skinny here HAHAHAHAHAHAA
T'was a 6 share dorm, and there were only 5 of us. And guess who stayed with us. T_T
A Korean dude who snores like a train and screams at night when he sleeps!!!! I didn't hear the screaming but the others did cause I knocked out once I touch the gross pillow T_T
Had awesome Korean BBQ for dinner at Gold Coast where we met Nancy. :) She was in Gold Coast with Team Monash for some universiti games for Badminton.!!
side dishes mmmm
seen pretty buildings that Melbourne lacks. ;)
And also Chinatown in Brisbane has actual CHINESE characters to name their streets!!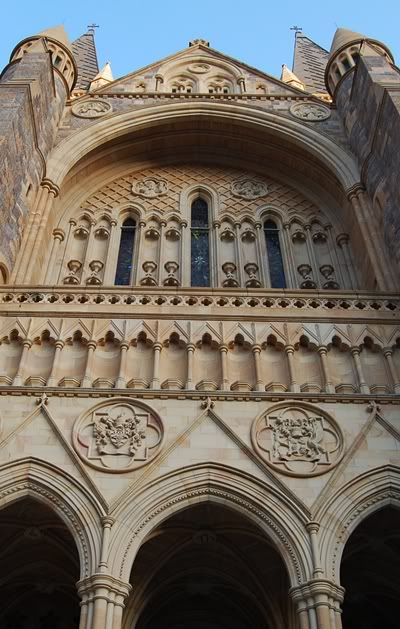 St John's Church. Didn't go in but the structure and design is spectacular!!! Love the stain glass at the top!! but cannot reach -_-
can see the moon <3
colouful circuit box thingy on the streets (what is the correct term ar wtf)
I have no idea what tis building is but it looks great with blue lights and my camera fucks the picture up by adding pink hint which I love.
Saw Koalas for the first time :D:D:D:D:DD TREE HUGGER!!!! :D
this poor guy must be damn old T_T His skin is like peeling and got bald spots T_T But still cute!!!!
skinship with kangaroos wtf. I touched them!! :D
so cute... but the fur not soft like biri-biri...
COMBATWOMBAT!! hahahahaha sorry I took a picture from the poster instead cause the fei zai refuse to turn over and lemme take a picture!! Feizai cause the wombat was damn freakin round!!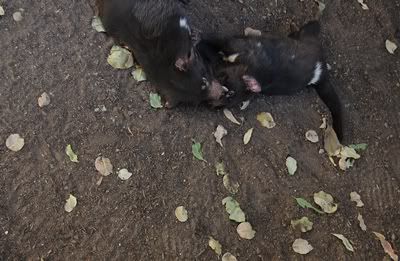 tassie devils!!! They look kinda devil-ish with their fangs on!!! But before they got into a fight wtf they look damn cute (awww) they were actually fighting instead of making out just to make things clear haha
very good lighting must take pictures :)
pictures of me cause I believe that is the reason why you read this blog wtf...
yalah yalah you must be thinking you can see my undies but this is a ROMPER (haha) so no upskirt pictures too bad you cannot put this on gutteruncensored wtf
sexay....
JOEY!!!!!! Can you see it's in the mother's pocket so cute!!!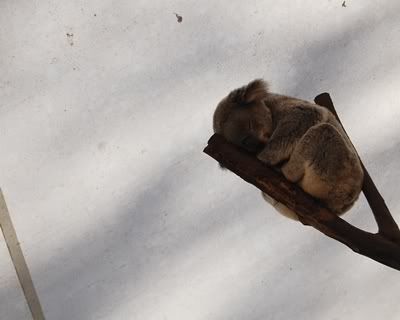 *snores* damn cute. LIKE A BABY!!!!!! =3
cause Kuala Lumpur is on the board!!! COOLNESSSSSS =D
cause lighting was perfect I repeat.
went to Hard Rock cafe :D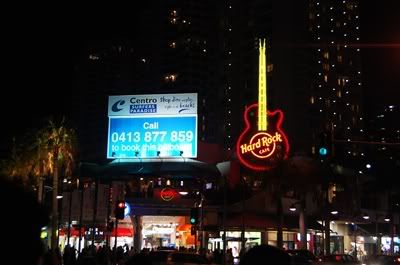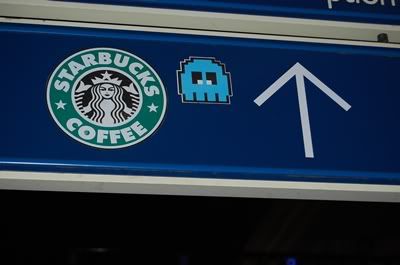 and pacman nect to starbucks wtf hahahahah it's a sticker lor so cute. =D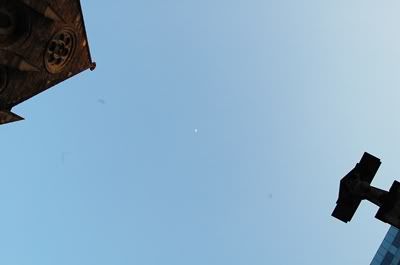 and a picture of the statue of jesus on the cross and the cathedral with the moon in the middle. I like this shot I duno why (cause I spent damn long to focus -_-)
and yes I had lotsa ice cream cause the weather was mad hot and I shall now go on detox *muches on doritos wtf*