New updates at
Boudoir-Boudoir
!
My previous post was wordless. Because they spoke not just a thousand words, but more.
I don't wanna bore you with my words, monotonous words which makes no sense to you but meant a lot to me, because you don't know what I'm thinking nor what I felt about things. So, I'll let you interpret the pictures in your own way, and let you figure what every picture tells. Because like I said, talk is cheap.
HOLY SHIT I WANT! Not the model (for the first time wtf) but the hoodie.
And I just found out that my favourite/most used bag the buckit weave one I got from Macau is actually a knockoff from MiuMiu T_T My friend thought it was Bottega Venetta T_____T It looks that good ok thats why I love it so much and it's so cheap its the best buy ever. Here is the real deal T_T
BUt the real one seems so so much more nicer and I can imagine the soft leather mmmmmmmmmm and the weave is so much nicer la mine is just like the anyaman we did back in primary school wtf -_- And hello Julia Roitfield use one ok T_T
And I've officially fell in love with
Spotlight
. So this is how a haberdashery is. T_T more like heavendashery wtf everything I want is there except for the chains that I'm looking for la quite fail the chains they have there but the ribbons section is SEXTION ok. T__T Damn chat nice T_T
Some shit I bought. Got more but lazy to show la. -_-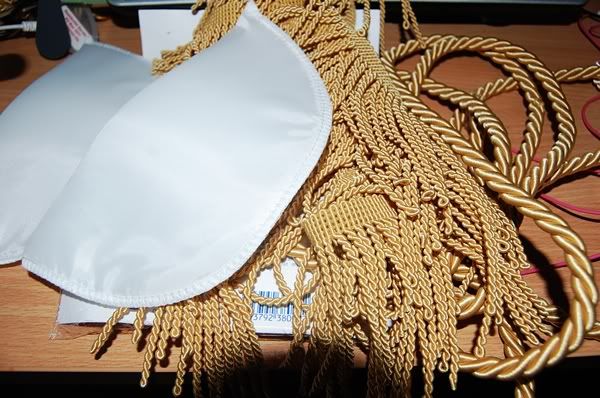 got these babies for Halloween yo! Guess what I'm going as, very boring one, overused, overrated. But cheap wtf cause I have most of the stuff already!!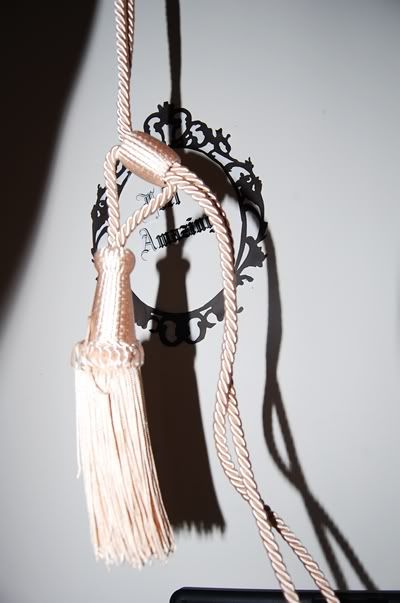 curtain holder wtf Imma make it to... jengjengjeng dun wanna tell you. It's in a very pretty pastel salmon shade, not cheap per se but I like. The background is this damask mirror shadow/silhoutte thingy I printed on A4 paper and wrote the quote "Feel Amazing" to erm, persuade myself to feel amazing everyday I wakeup. :) So optimistic <3