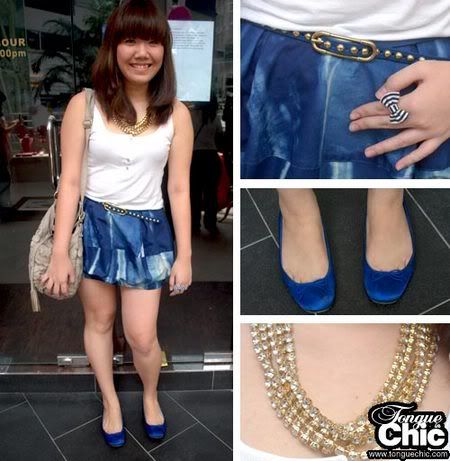 This is me photo taken by someone else and posted somewhere else so yeah you know I definitely did not photoshop myself.
I need a cleaver, to chop off my arms thanks. Belated birthday present please? HAHA
And my necklace I wanna cry I found one diamond missing and guess where I found it.
MY BELLY BUTTON! Must have dropped and went into my baju and rolled into m bellehhhh hahahaha I was like WTF since when I have belleh ring HAHAHAAHAHA ok syok sendiri.
Just a question, judging at this picture (AND PRETEND U DUN KNOW ME IN REAL LIFE) How tall do you think I am/what size you think I am? =P
I know im size 20 in real life so shut the fuck up wtf.