Never in my life would I know that (besides shopping and spending) I ACTUALLY have potential in KungFu! :D
Everybody wants kungfu fighting!!!!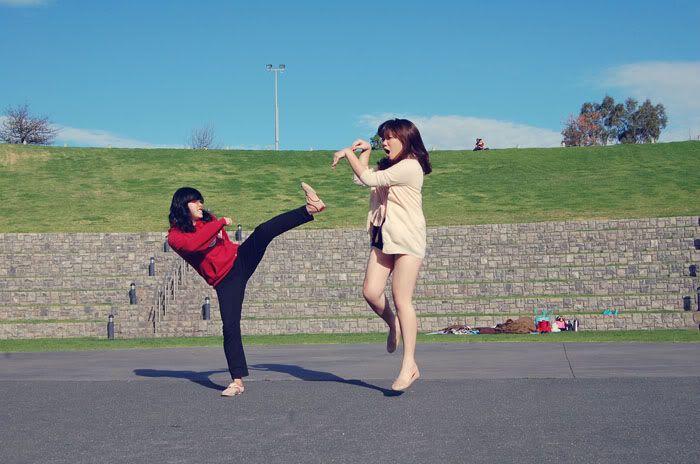 Preying Mantis Fist! HAIYAK!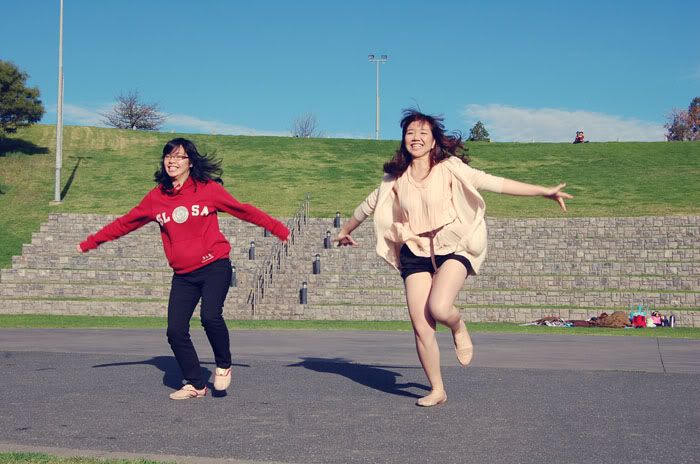 And our failed "tin ngoi fei sin" hahaahahahahaha (please watch forbidden city cops by Stephen Chow)
And incase you're wondering, yes I'm fully aware that my legs are very very VERY FAIR they're in need of tanning sesh and pronto!!
So here's a very miang picture of me please do not feast your eyes you might go blind
Get what I mean with the VERY FAIR legs? -_-
I had so much fun time today! From Indomee (for picnic wtf) to jumping around taking self timer shots and running around to reset timer. :D Tiring and got back with a fucking huge insect bite/allergy (think it might be the soil that I'm allergic too =/) on my feet.
I wish the weather is like this everyday. :) It never fail to put a wideeeeee smile on my face. Don't mind smiling more. :D