This is a picture of crazy Nancy's mad high score for Veggie Samurai. How is that possible!?? And her highest dice chain is 130 plus. MAD.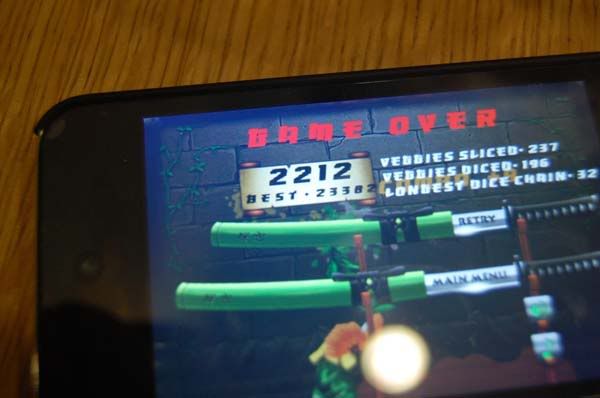 And this is a picture of my favourite Starbucks drink, Caramel Macchiato. What not to love when a super cute barista asked "So Ting what else would you like?" I'd like to add a hot barista on top of the drinks with a dollop of whip cream on top thank you. :P But instead I replied "That's all". Damn maybe he was secretly waiting for me to say "I'll bring you home" wtf hahahaha
Sorry too much fantasies going on here. heh!
This is a picture of me staring at the boxes in my room that is yet to be filled with things before I move (procrastinating much) and to add on that, I received my Cambridge satchel. *heart heart heart heart* Thank you you know you are :):):) And now my room smells like leather in a bad way. Too much leather treatment I think =/ But not complaining cause it's complete with my initials. H.T. =DDD Yeah anyway I'll have more than 4 boxes cause jing left some shopping buys from asos and some other things so that'd be one box -_-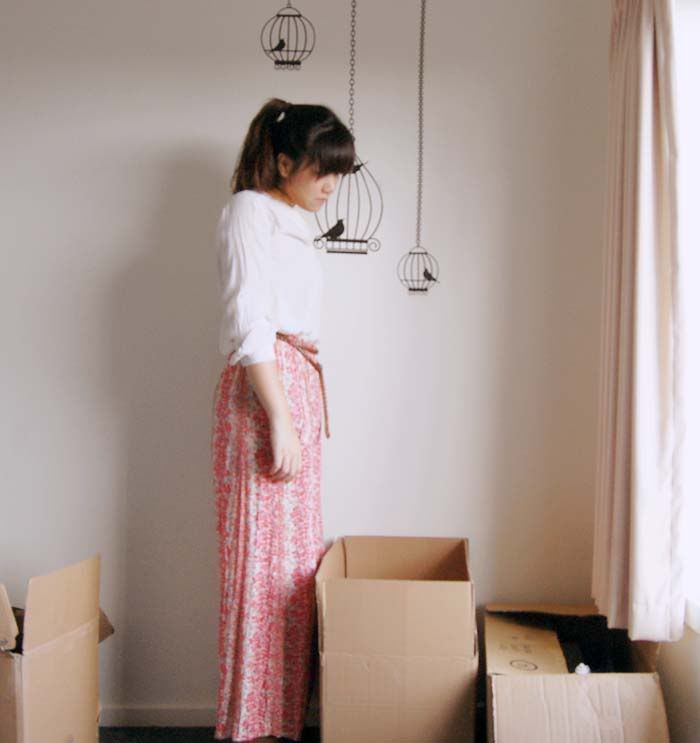 and this is me showing you my new MAXI PANTS! hahahahahahaha I told nancy this is maxi pants she went "are you serious" it's just long pants la. ok no it's actually a jumpsuit with the top tucked inside. SO AIRY, like not wearing pants. And to double that, I can make it to a jumpsuit if I like (all hail whoever who gave me the height I fret not wearing jumpsuits all my life except tight ones I don't want no cameltoes thank you and yeah the jumpsuit is a little short on me when I wear it as a jumpsuit =/)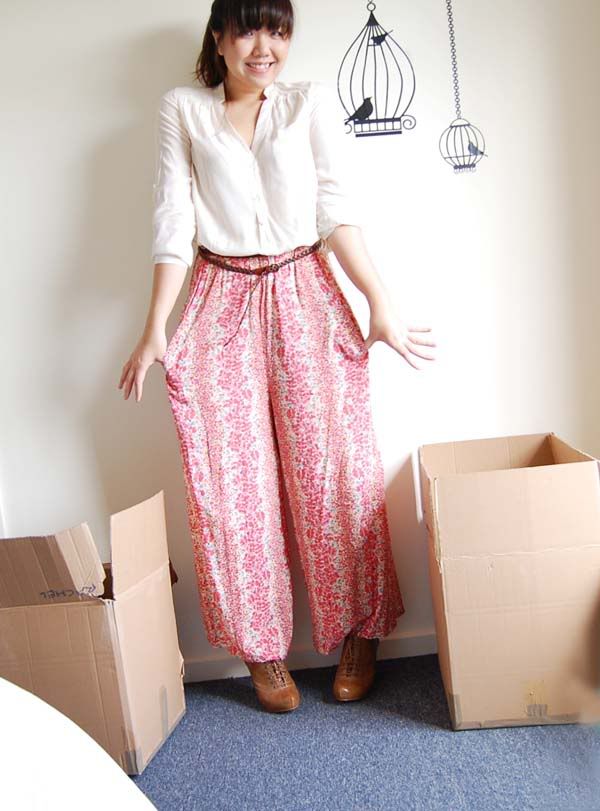 and my belt is so long =PPP I can lie to people and say I'm too skinny so I have to wrap it around twice HAHAHAHAHHA ok you're not getting it.
And btw I think I fell in love with Country Road's ballet flats. So comfy.....