Update: Please help me fund my PS1? :)
Click here
.
Ever since I started to hang out with Seulgi, who loves everything colourful and influences people around her to love colours and more colours and more colours, I'm hooked. What more with this current season of colour blocking, I walked into Zara yesterday afternoon with a shriek in my mind. I look calm and repose in person, but inside I was thinking oh shit this is so Jil Sander and this green black stripe top is rip off of Prada not that I'm complaining, Zara always make designer inspired clothes with their own flair!!
Then if was off to some makeup searching. Anyone knows where do they have a YSL beauty counter in KL? I checked the official site they say they have it in Parkson and Tangs Pavilion but when I went there no YSL counter BOOOOO =((( Their lipsticks are amazing. and I must say I need to get my hands on at least a couple of them!!!!!
So like, something cool happened yesterday that involves Moet and Chandon for tea with strawberries, something inspiring, something mind boggling, and got me a tad too high to drive and end up eating Carolina Chicken Tenders at Tony Romas and buying several tubes of lipsticks and a pair of shoes.
TIP for camwhoring in front of mirrors, especially in changing rooms, if they have more than one piece of mirror, angle it in a way your sorta between 2 mirros so that when you take picture, the side of the mirror with another side will "eat up" parts of you making you look thinner if you get what I mean. HAHA Learnt this trick after checking myself out at rach's apartment lift everyday HAHAHAHAHAH
\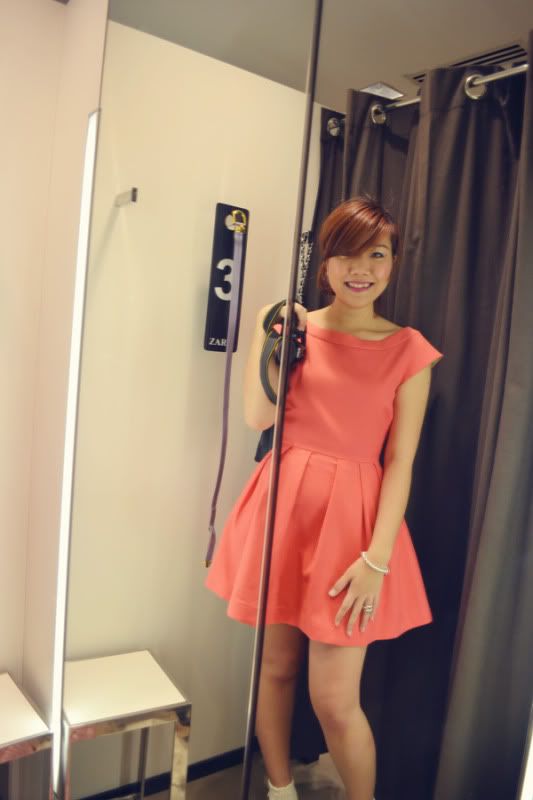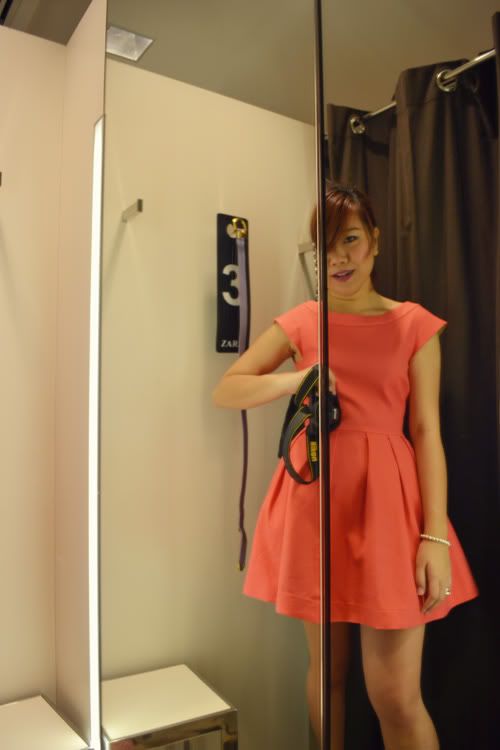 LOVE LOVE LOVE this dress from Zara. When I saw the bright coral, with green trimming, I was sold. Eventhough you can't see the green lining when worn but at least I feel CUTE when wearing it hahahahahaa =p
my first "attempt" into incorporating more colours to my outfits instead of monochrome colour blocking hehe AND I'm wearing the lipstick Seulgi got me from the Wonder Woman collection by MAC. Loving it, and I got the red one as well hehe :P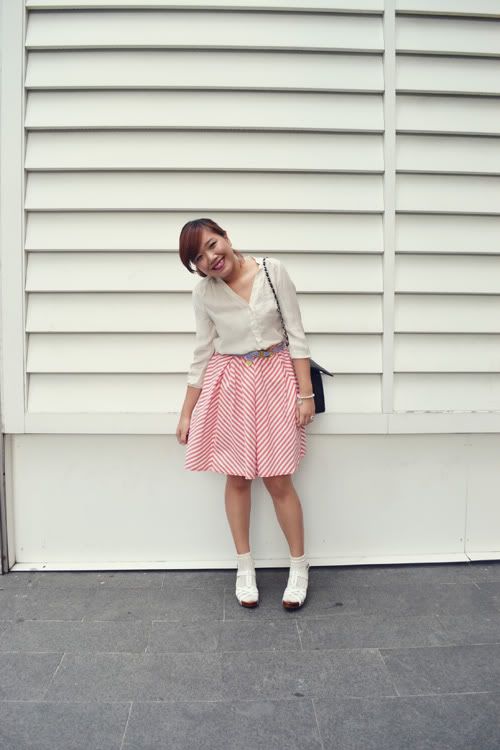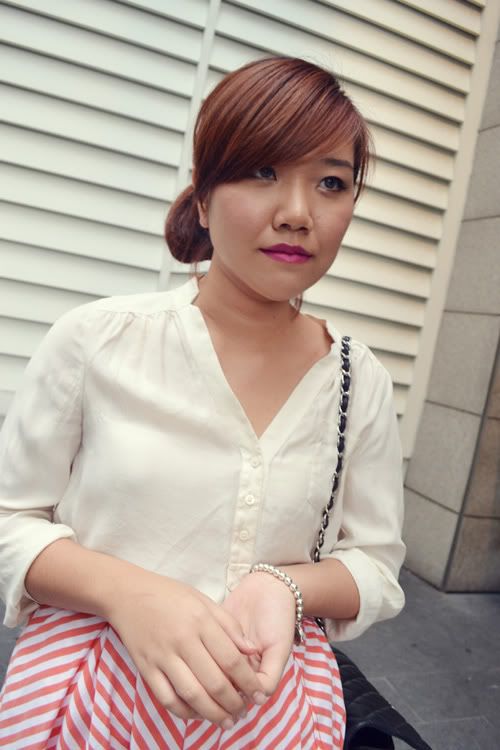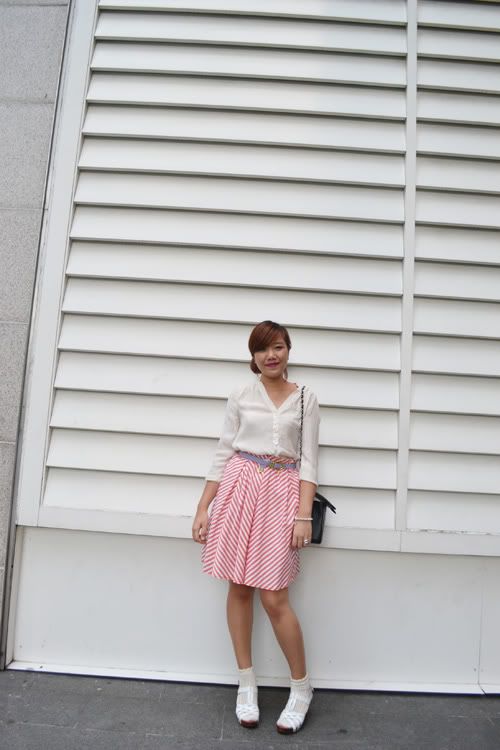 top: forever new; dress (worn as skirt): zara; belt: supre; socks: jing's; shoes: sportsgirl; ring: asos; bag: chanel; lip colour: Spitfire by MAC

Malaysian weather is killing me. humid. and the sun, OH THE SUN once I step out of the shade my eyes went blank, too glaring. Where my sunnies at!?