Twas a day by myself cause Jing and Wen were too tired and I ventured out to the streets of Seoul to Garosu-gil at Sinsa-Dong, Garosu-gil also meant tree-lined streets (su is tree, gil is street so I think garo means line hahaha it all makes sense when you understand chinese heh)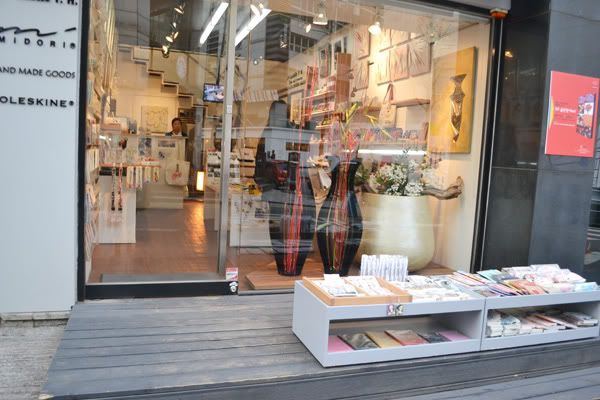 Street view. I love the vibe there, everything seem so quaint and nice and just damn NICE. Everything looked extra pretty and you just want to walk into every single restaurant or cafe (and say hi to hot guys wtf) and drink numerous cups of coffee and get high on caffeine. Everything is just vibrant. I feel happier when I'm walking along the street and there are many small little lanes that cut through the street that brings you to other alleys filled with mini surprises. :)

And they have all this really cute bookstores (Kikki K go suck my toes) that sells really nice notebooks, card holders, stationeries, paper and just random cute shit!! I have yet to visit Artbox (ARGH HOW CAN) but I heard that they have very cute random things (ahem panda ahem wen wtf)



Saw this cute cupcake store. "
Good Evening Cupcake
" that sells really pretty looking cupcakes and they even have their version of keyrings, too cute. :D
Ahhh love the interior. So cosy and everything just seem so cute. Why am I so easily amused?? Look at the array of candies on the wall D: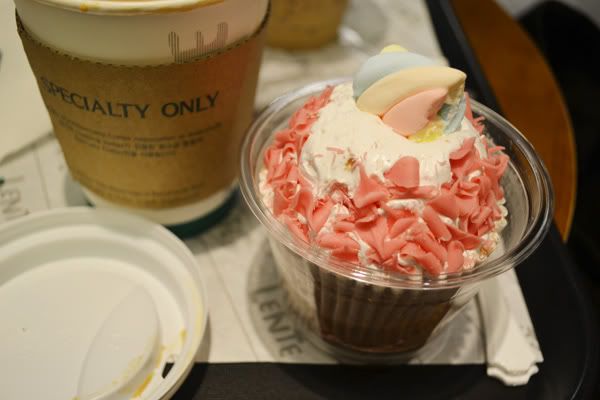 CUPCAKE!! :) This is the pumpkin and peanut cupcake. It tasted alright, quite nice but I'd love to taste more peanut!!! And maybe pumpkin wtf. But it looked too pretty not to bring home :P And I absolutely love the way they packed the cupcakes, each in an individual plastic cup, it won't smudge the cream and my cupcakes survived multiple collision with the crazy human traffic in Seoul, and I dropped it on the floor cause I fell asleep on the subway lol. And this was at 2am and it looked perfectly beautiful <3

haha YJ told me she's so proud of me that I can manage to make my way around Seoul (Internet ftw) I used the SMRT route planner and found the nearest way to get there, just 1 transfer and 4 stations and I'm there!!! Sinsa apparently is this residence area that's considered atas, I think something like Bangsar where all the good looking and posh people hang out, and the really good looking people sit outside of cafes waiting to get scouted.
When I say good looking, they are REALLY good looking. I was telling Erv that I'm just gonna throw away all my dignity and pride and reputation (since I'm not living there for good wtf) and just go up to the hot guy and say HI hahahahaha I should have done that damnnnnn.

Man... things I would do just to go back again.

sigh~