So... I finally had tweaked a little with my blog layout (I know for some of you must be thinking what a sigh of relief. The florals were a pain to look at, I know)
I have trouble fixing my layout everytime but I don't need something too high-tech so I stuck with my old layout, changed colours here and there. And I've been always wanting to do this clipboard letter thing and I did! :P It's actually, look closely, the sakuras that I took. Can't really tell but it's ok, I'm contented, at least I made this myself :D Thank you ohsofickle for the really simple tutorial. :)
WangSimNi station!! The station/landmark located nearest to our hotel (and other love motels fol) The hotel we stayed in Seoul was so secluded yet so convenient, but all the taxi drivers were so lost so we just say WangSimNi yeuk and they'll drop us there or just pass them the hotel name card and ARGH so frustrating only 3 out of all the rides the drivers used GPS. One of the ahjusshis were so so nice that he even gave us 100won discount *tear, and he brought us back safely in less than 5 minutes <3 #gandong.
Another story I had to tell is that, on the first night we arrived, we took the airport shuttle from Incheon to the nearest location to our hotel. So we missed the bus that will take us opposite our hotel so another alternative it is (I did homework! prolly a few subway stops away from WangSimNi) and they dropped us off and we took a cab. First cab "offered" us 30,000 won to get to our hotel and we thought, rip off cause the hotel should be about 5 minutes MAX drive. So we then took the cab behind, which is BLACK in colour, and is a bigger cab to fit all our luggages in. And I thought "hey we've got such bigass luggages why not take a bigger cab. And fml max the fucking ahjusshi con us we end up paying 60000 won to get somewhere "NEAR" our hotel and we have no idea how to get to our hotel. So Wen walked to one of the bakeries and they called the hotel for us and hand-drawn a map to direct us to the hotel. Complete with symbols we do not understand (korean words hahah) So Wen held the paper, and compare circle to circle, each stroke to each stroke on this apartment hahahah was damn funny. And we saw Holly's Coffee and jajanggggg, sampai hotel. T_____T
Surrounding us was about, 20-30 love motels =/ Very dodgy though. Jing and I saw this couple rushing down the stairs pretended nothing happened and walked happily. hahaha dodgy much and the lady looked "tired" without makeup and they just looked like they are having an affair wtfwtf.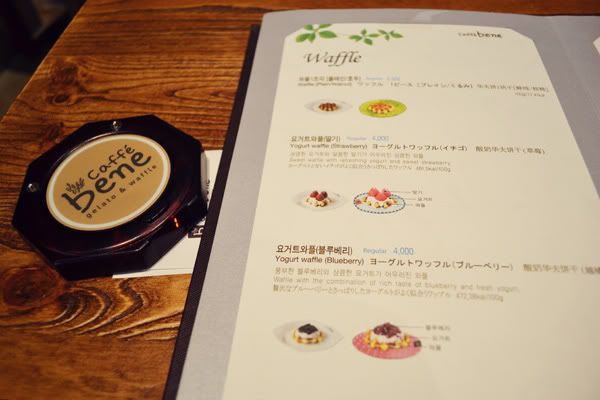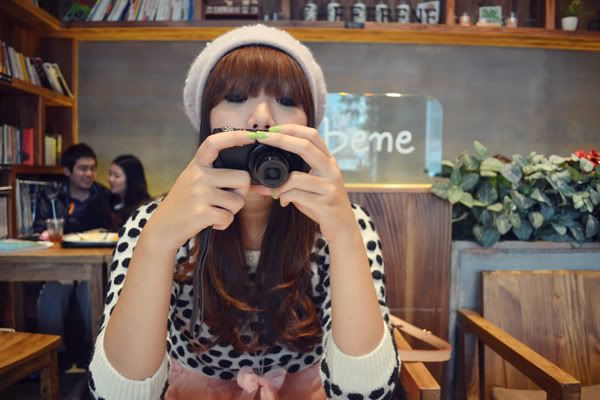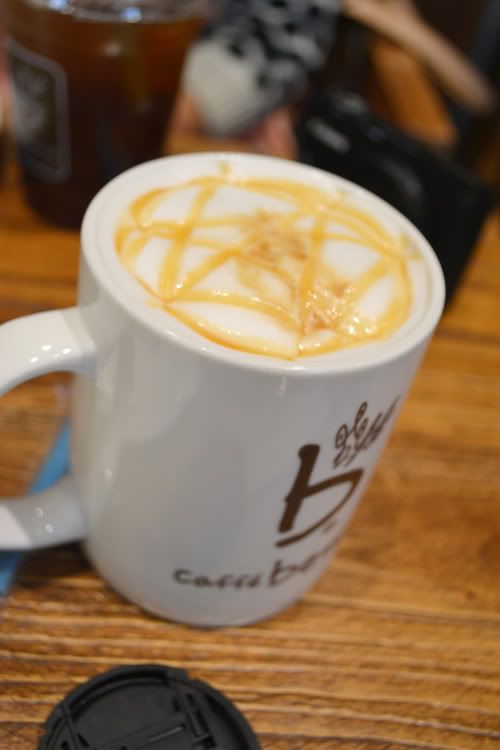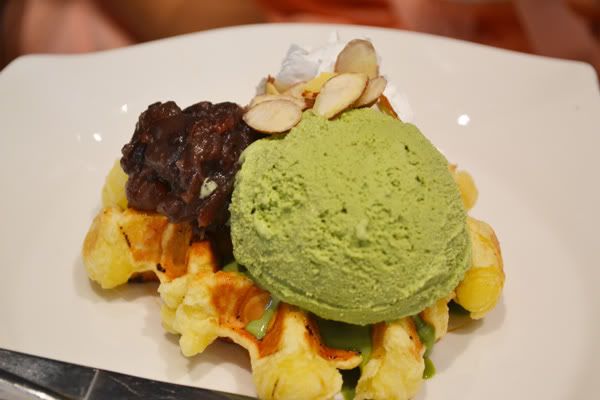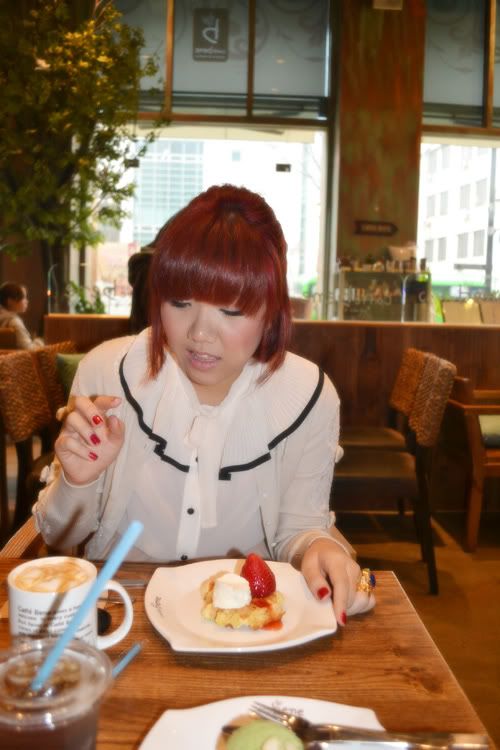 Caffe Bene. :) Spotted this cafe on the way to the station and we were both hungry! Waffles it is. :) I realllllly love the cafes in Korea. I know this is such a big chain everywhere in Korea but each store is decorated nicely with wooden chairs and cute little decors. They specialise in Waffles and Gelato. Jing had greentea gelato waffle with red bean and I had Strawberry Cream Cheese waffle. :D Seriously KL needs MORE of these sorta restaurants. I didn't have a single moment of "what I should have" when I was in Seoul. -_-

And also, I think the cafes/restaurants have this standard lighting where pictures will turn out in a standard way ie we all look gorgeous wtf :P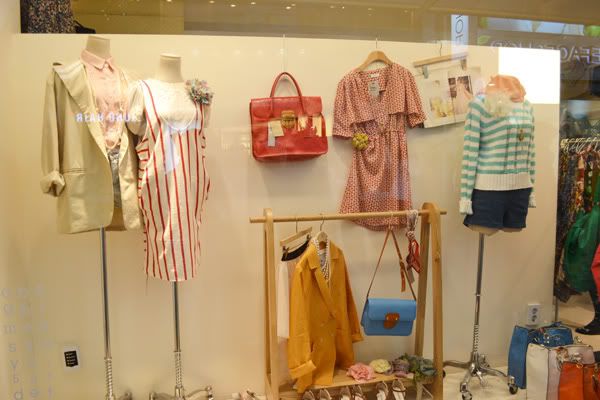 Random boutique at MyeongDong. Such pretty display!!!! :D

I need waffles. x.