In the mood for tarts again!!! I love having sweet tarts and decided to make some new flavour. Tried out Tartlette's frangipane almond tart with pears! :D Did you know that Pate Sucree and Pate Sable is 2 different things!!!?????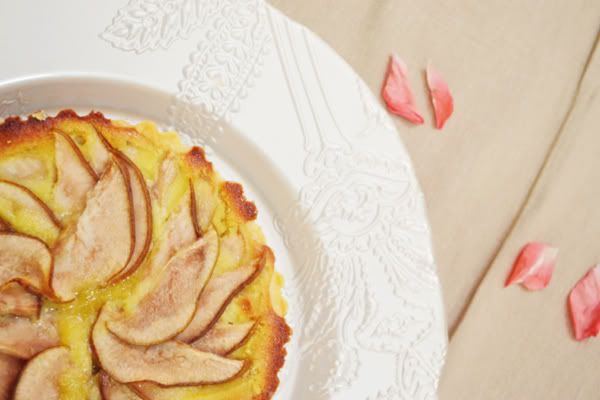 So this recipe requires honey and you know how I love honey with almonds (even my cereal has almonds and honey in it! Post Honey Bunches of Oats!).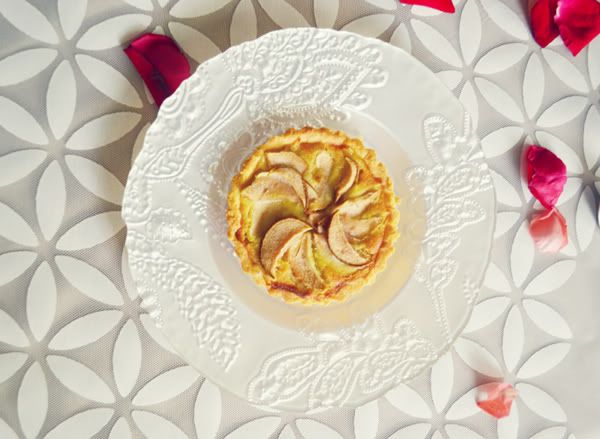 Picture of my tart!!! Loving the colours, the golden brown of the frangipane and honey, salivate!!!!!
I just started this whole food photography thing and I even bought new table cloth for my dining table!!! I even bought rose petals (ok fine my mom did!) and erm to decorate.