Wen just left to Korea for yet another stocking trip for
Azorias
and you know what that means!??!?!?! New arrivals hehehehehehehehe hopefully that woman will be able to score some really pretty shit for
me
ya'll =3 And I'm left all alone BOOOHOOOO not!! I'm not that sad ok I still have *some* friends left in le home country. Can you believe it's Raya next week already!? I haven't been a good Embun I haven't been fasting on Fridays!!!!!! (!!!!!)
so.... Yah after wen left I'm left with nothing to do but to starve myself and go to the gym and so to stop myself from eating I went shopping. And you know what they say when you go shopping hungry....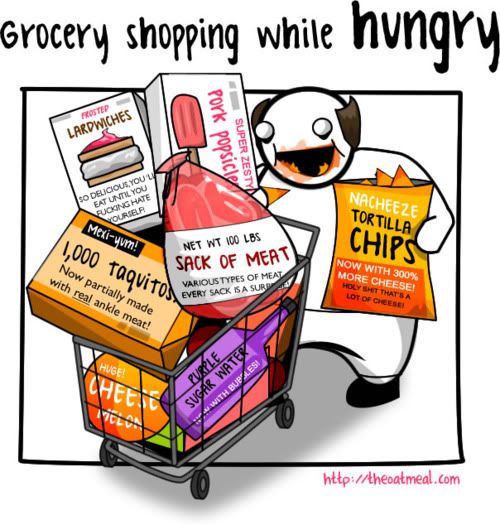 this always happens even if I'm not hungry. Can't help but I have a bottomless stomach (no one can ever deny when they see me eat T_T)
new shoe :D I need more flats since I'm too tall for heels fuck that shit lor, not my fault that I'm tall ok, ppl should just stop staring when I'm 6ft 2 (after heels that is)! T_T
Been looking for a pair of woven flats for ages!!! The last time I saw one was at Sportsgirl during christmas (that was like what? 8 months ago yo) and I regret not buying, I mean it was rather simple nude leather woven peeptoes, but they were so cute!!!! But these ones are cheaper, and they're mustard and navy! :D Impulse or whatever, I need more flats that is. :D And I'm quite surprise that C&K shoes are really comfortable! I tried on these other pair of loafers with fringe and they were like cushions underneath my feet. I cannot tell you what's gonna happen later but it was love at first slip :D
Was early for gym so headed for some skinny Mocha (how skinny can that be when there's CHOCOLATE SAUCE clogged at the bottom of the cup haha) and some good read!!! I got this book about a month ago. No regrets. Taught me so much about time, thinking about life, wasting precious seconds away and it's from a science fiction HEH! Highly recommended and it's like super random/boh liao, just my kind of book (rather than the usual chick lit, licking pussies etc wtf!)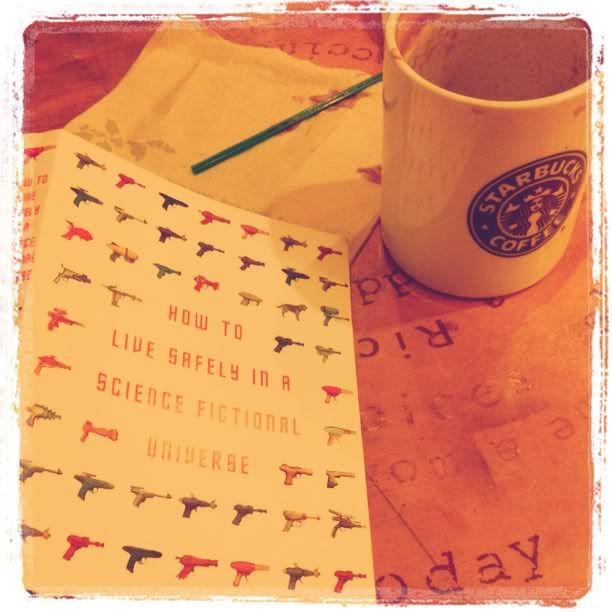 And super random moment! Was about to collect towel from the counter and they were giving out free Anlene samples lately and the usual towel guy gave me TWO hahahahah MADE MY DAY!! Yeah so now I have a mini collection of Anlene in my fridge hahahahaha (yah I don't drink milk cause it gives me the runssss la la la)
See? It only takes so little to make me happy. Why oh why have i been hating on myself lately.
That was my Monday. Come to think about it, it wasn't as blue eh??