Not sure about you but I think I'm way way way pass the stage of buying cheap shit (but sometimes I really don't mind scoring a good tee for RM15 that I can wear over and over again, I attract cheap things hehe) and not loving it with all my heart. I feel bad. I feel guilty. I'd like to pretend that my clothes has feelings and if they're not touched or worn, they'll feel sad, just like how we used to write karangan in primary school titled "Saya Sebatang Pensil". Pencil was loved and used so much till some new pencil replaced it and was then abandoned, end of story.
My point is, I'd make "investments" for things that I'll use most often/frequently.
One of the best things that I've bought is my kitchen scale. It cost me Rm95, pretty as a picture, pink like a blush, and I cannot live without whenever I'm cooking/baking.
Second best thing is my wallet. Yes it sure did cost my bank account but really, I use it everyday, love the colour, love love love how spacious it is (not so when I'm trying to bring a smaller sling bag ha!!) and really, the perfect wallet!! And it's YS freaking L!!!
Third would be my new iPhone case! :D Sucker for all things pretty, who gives two hoots when you have a nice casing!? :P I went from contemplating wrapping my phone with clingwrap for which the idea was banished cause a friend told me that your touchpad won't work with clingwrap on wtf. -_- So the search began, I really liked this Polka Dot casing from Kate Spade, something simple-ish and really cute!! But sold out in Malaysia and there is no way I could get it from the US cause apparently they accept cards from the most ulu-est countries but Malaysia. HEH!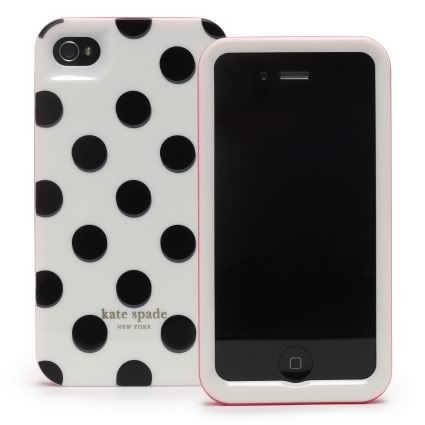 really like this one, it's so... 50s and quirky and it's got "Have Courage" written inside! =(
So yeah I got this one instead. :D It's got "Live Colorfully" printed inside. :)))))) Brightens up my day everytime I touch my phone. :D
Please feel happy for me but really, who cares as long as ***I*** am happy muhahahhahaha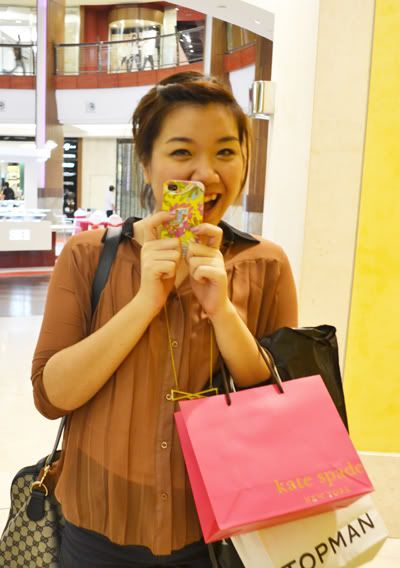 pictures of me and the influencer.
ps: Yes I shop at topman cause their t-shirts are so comfy and CHEAP!