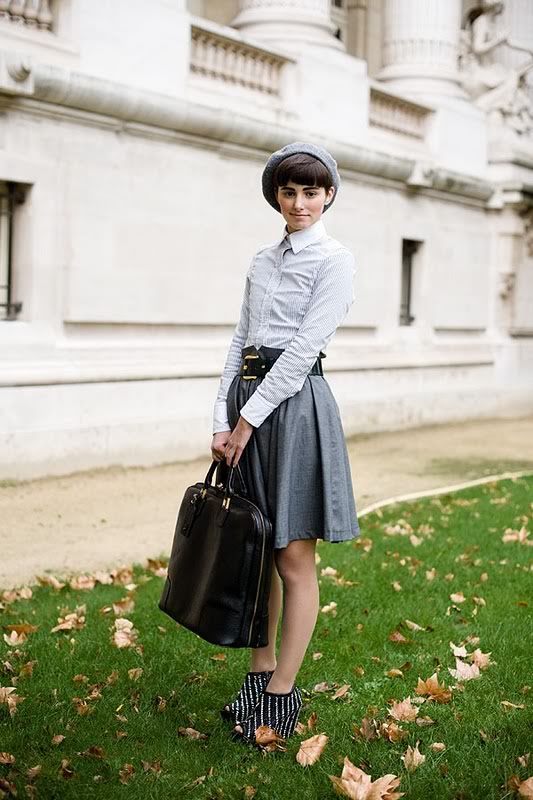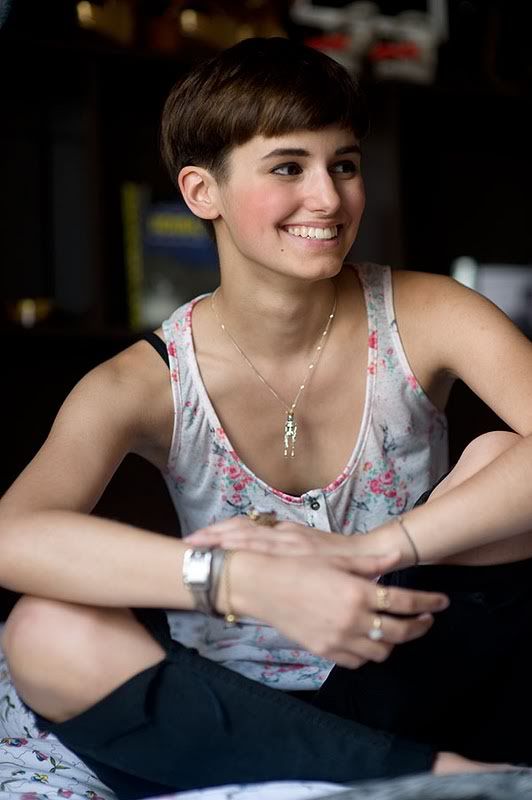 photos credit: vanessa jackman
I think I have a major girl crush on Anne Catherine. Don't know where she came from but her smile is just GORGEOUS!!!!! I'm considering chopping my hair short like hers despite my pau-like face. T___T I mean how can one make leopard print + check print work!!!?? SHE DID!!!

Love her style, her smile, her hair, her eyes, her clothes. I think I might just turn lesbian for her wtf! (sorry I'm straight, I will still dream to marry Takeshi Kaneshiro, fuck Hugh Grant/jong yong-hwa/goong yoo/song seung-hyun/top/ryan gosling/theo hutchcraft and whichever hot men I've mentioned here before hehehehe)


I mean like her style is so... nonchalant chic. "So today I feel like carrying a huge bag and wearing skirt so I put on a beret and voila!" T__T Doesn't help much that these people are born pretty and thin and lean and they can carry off any shit.

I need to rediscover my style... Haven't been having the "zen" to dress up lately but then again I've spent way too much on my "kitchen". OH WELL!