It's like words that never came out from my mouth, a secret kept from all. It's like forbidden love. Sealed lips (no pun intended). There's this secret connection that we share that every time we exchange stares, there's a spark. Chemistry. It may not come as a surprise but it's something that I treasure with all my heart.
Hello Kitty it is.
hahahahahaha
FINE I admit it! I was in LOVE with Hello Kitty when I was younger till now. I never admit my love for it. I knew we had this strange connection because though simple, just a kitty cat with no mouth, but I always find it so cute T_T
BUT I never admit it because of peer pressure T____T My sisters always "hated" it, but contrary to that statement they seem to spent the most time at the Taiwan airport Sanrio store taking pictures -_-
Wen was always like YUCK Hello Kitty is disgusting, and because I wanna feel accepted in the family (tough love huh wtf) I had to pretend I didn't like it either. Not dislike but HATE it... T___T Such a strong word. And you know how Hello Kitty is like symbol of GIRLISHNESS and DITZY and you know how little girls always wanna be all princessy and girlish but I cannot cause I apparently "hate" Hello Kitty.
But I'm glad I came out of the closet wtf. I LOVE HELLO KITTY. I wanna own plush toys of Hello Kitty, I was super happy when we collected Mcdonald's Hello kitty happy meal plush toys and I was damn happy wtf. I remember I kissed them good night while Jing was asleep *shifty eyes*
AND THEN WE WENT TO KOREA!!!!! And there was a Hello Kitty CAFE located less than 500m away from where we lived. *weak knees*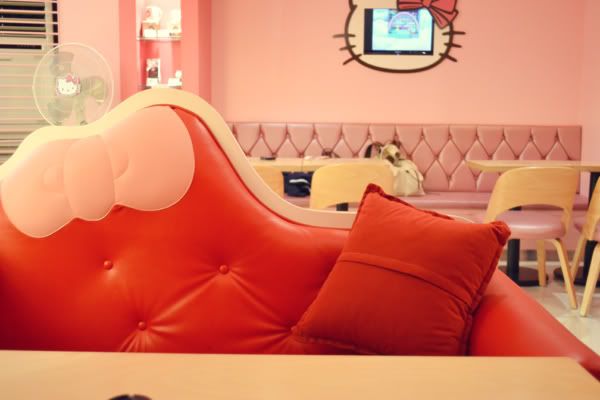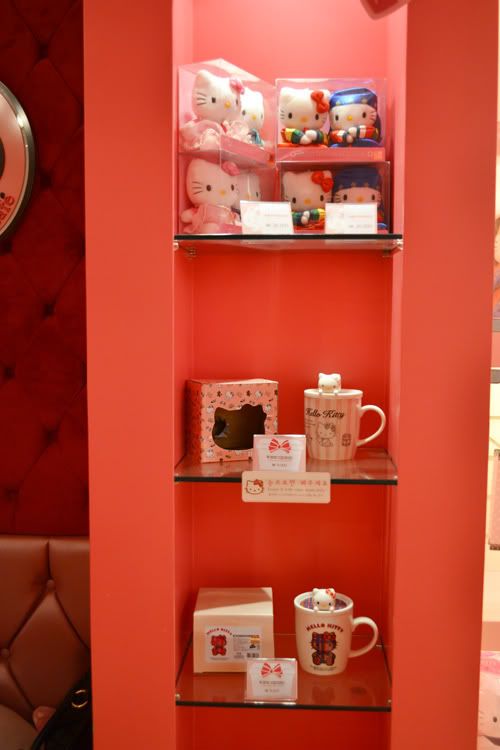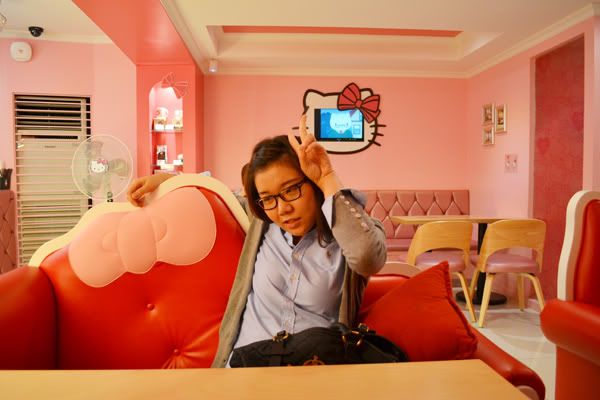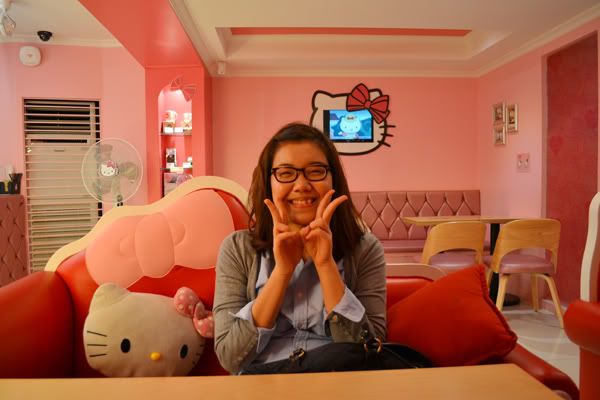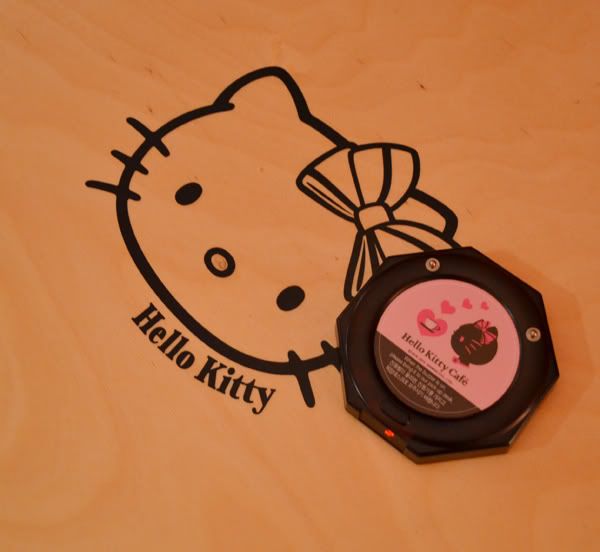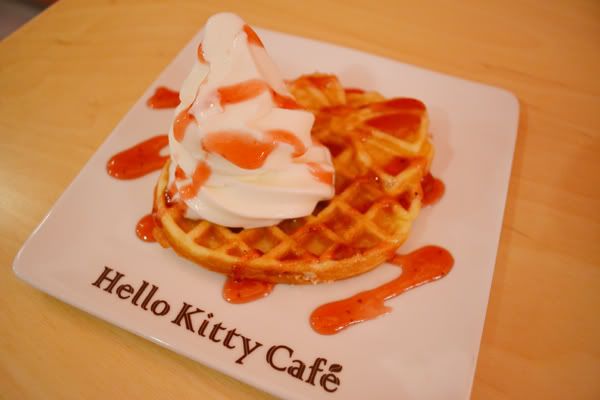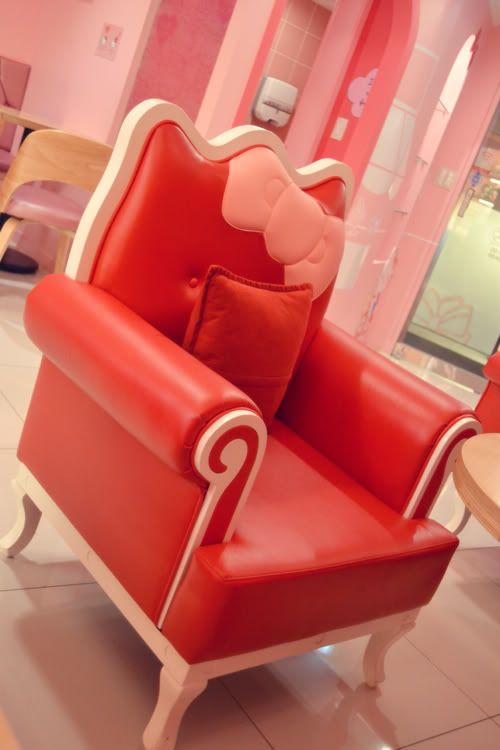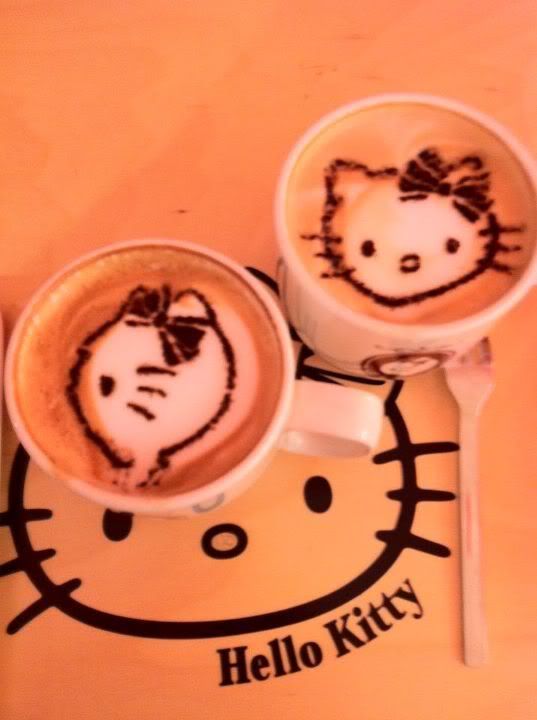 Last picture EPIC!! We both have a sip of our latte/macchiato and our kitty's neck went all SAGGY hahahahahaa facelift maybe?? ahahaha

and sorry I was in my specs and sans makeup because I was supposed to be rushing to the airport but I HAD to make time for Hello Kitty cafe. Cannot be missed hehehehe
And I was just jokingly saying "HA! Every cafe in Seoul has wi-fi I won't be surprise if the password for the HK cafe is Kitty". Turns out the password IS Kitty hahaha I'm genius. I mean... a kid would have got it right on her first try. =p


I even bought a necklace as souvenir *loser*