Not sure how do people actually do travel logs cause all I do is write down places I go and maybe restaurants I dined in.
Started our day pretty late!! It was the only day that I got proper sleep but that's only like few hours cause it was quite noisy outside. But not a cuppa coffee wouldn't help! Anyway, went to this restaurant that's apparently really famous for GalGuksu which is knife cut noodles! Seulgi warned us that the kimchi they serve there has LOADS of garlic, I love garlic in everything! Apparently they have garlic butter popcorn served in cinemas in Korea, how crazy is that? SERIOUSLY!? Should have tried when I was there (nevermind there's always a next time hehehe)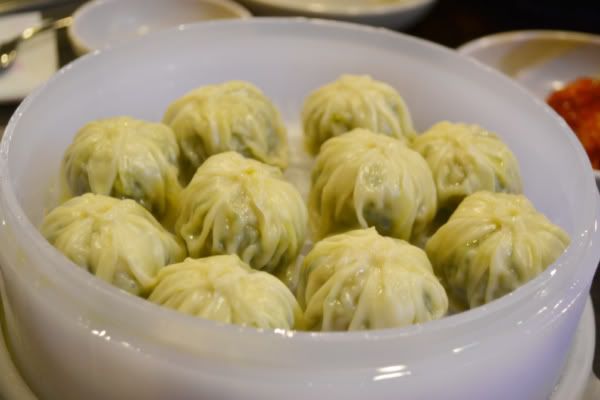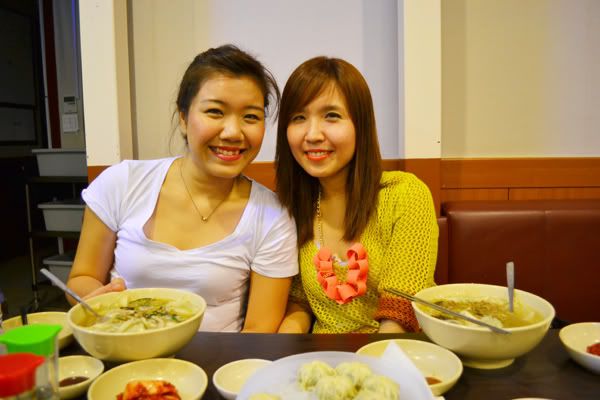 Soup noodles with dumplings and EXTRA dumplings! They also had this crazy delicious garlic sauce with spring onions that you add into your noodles. It was crazy... So so good!! Hot soup plus burning dumplings mmmm And that kimchi??? It's like eating raw garlic with chilli sauce hahaha More like garlic with cabbage wtf but so gooooooddddd
Fret no garlic breath cause they will give you Xylitol chewing gums after you pay for your meal hahaha so it's like if you don't pay you'll have garlic breath for the rest of the week! :P
Was looking for the shop that sells TOMS shoes, wanted to get a pair but it's so overpriced!!! So much more expensive than getting it online/singapore so mehhh instead we just took pictures outside the shop cause it looked pretty!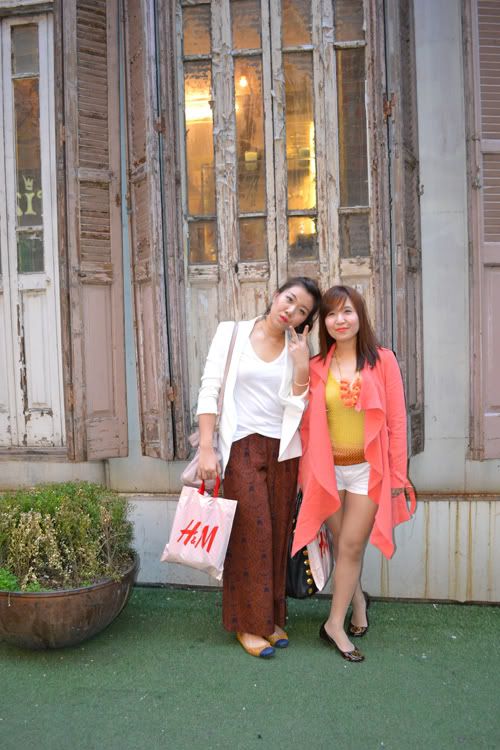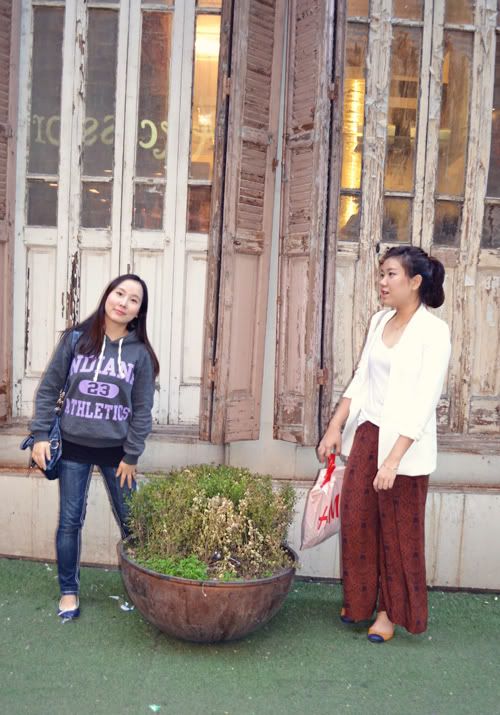 And off to Star Avenue. =3 I secretly wanted to pay this place a visit the last time I was there. Because there's pictures of Song Seung-Hyun. =3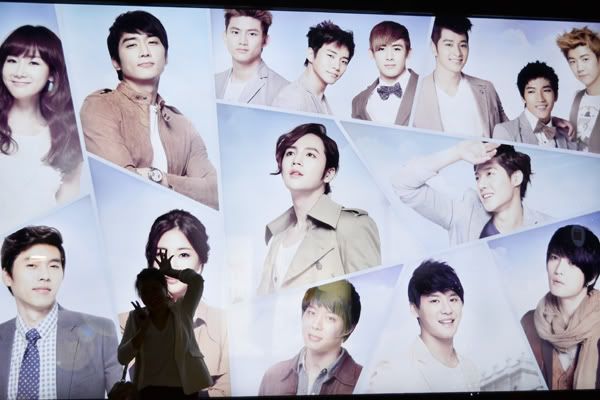 that sohai overthere blocking a really pretty actress wtf and me and TOP held hands WTF!!!
this post ends with a touristy picture of me with flowers.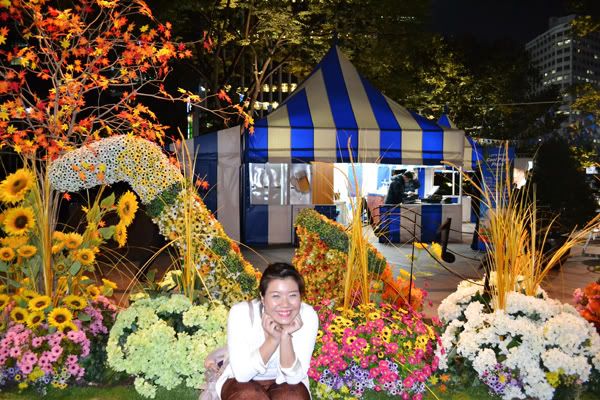 ps: I know a lot of you don't really give a fuck but if you're free just go to the Masterchef Malaysia facebook page. Walau the crowds there gone mad ok, look at the comments!!!! And yeay my backstory is out on last night's episode! At least my cupcakes look pretty on screen wtf