ahahahhahaha lame name it's ball for international students then it's call GloBALL hhaahahahhahahha damn chat lame -_-
warning: Photobucket bandwidth may exceed so... i will die if it exceeds bandwidth T_T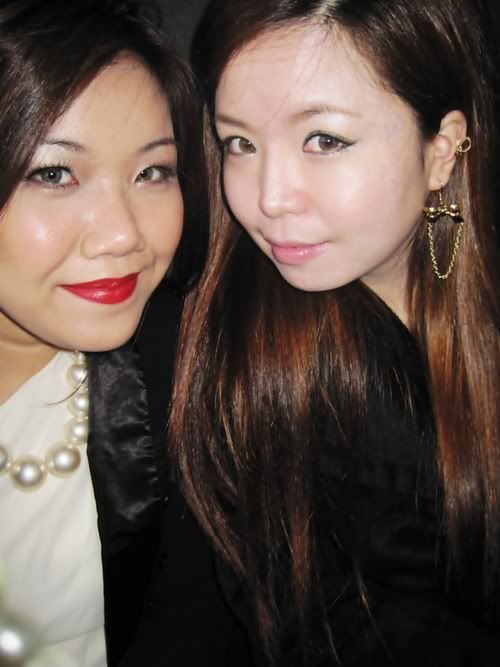 in the bus, Janice darling was sitting next to me :)))) She look damn pretty lor and she did her own makeup and I have to pay T___T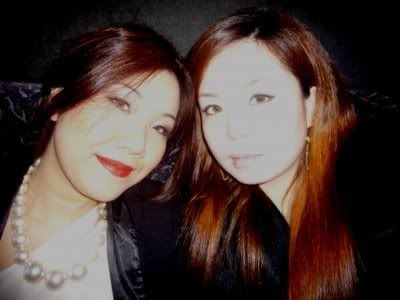 frm Janice's camera. I like =DD
Sarah who looked like a princess that night T___T I want her curls T_________T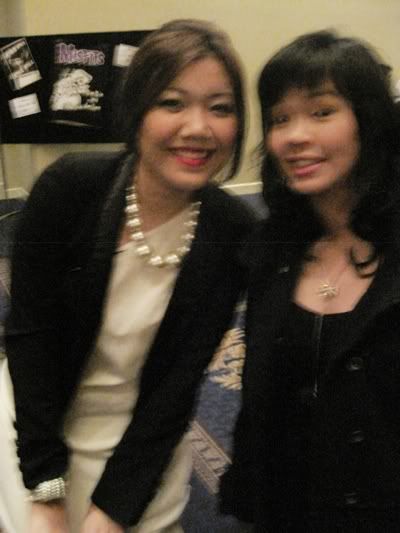 HEH!! OMG ar this is like my first time seeing Nancy in dress and makeup and proper curls =PPPP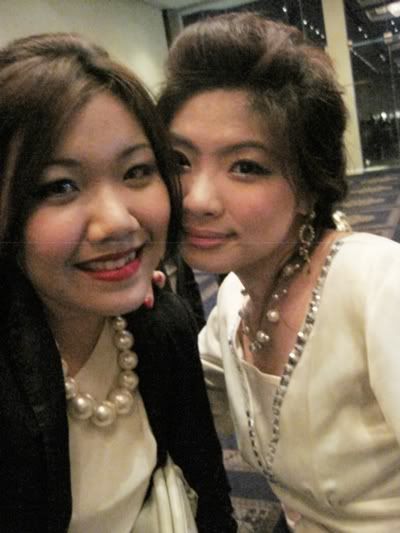 And Eileen, she looked so pretty =3
cheers to free flow :D
And June who looked so sweet in that little lace dress and her headgear!!!
Wonder why I call it headgear?? Cause it's HUGE!!!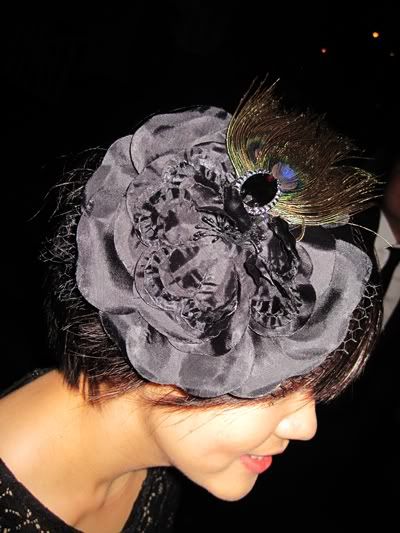 Damn nice lor she combined both pretty brooches to one! Brilliant!! :D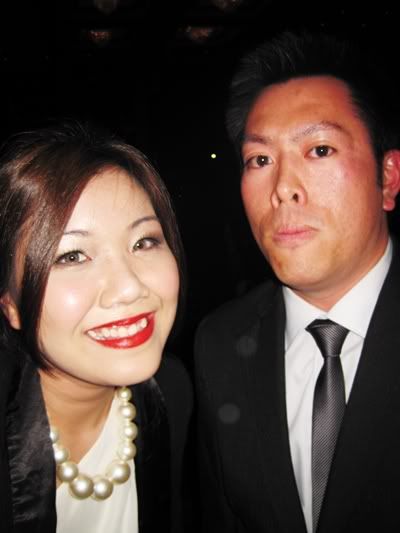 cause I look damn fair here no thanks to the too white foundation wtf that matches my neck colour :P and Leon looking very red making me look extra white thanks ar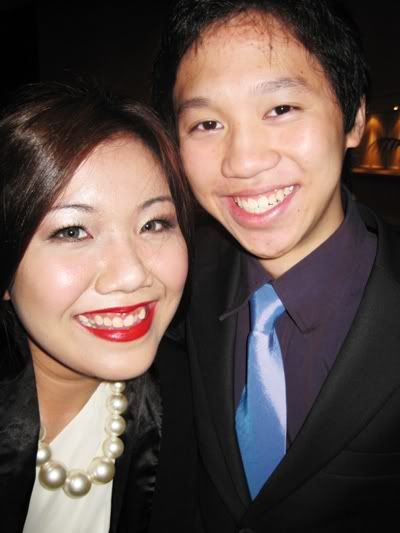 With Henn Drikk... Henndrikkkk arrrrrrrr~~~~~ *points two fingers and drag wtf inside joke*
And Jonathan wtf so short hahahahahaha sorry la I was in 4 inches heels k -_- was taller than most of the guys there -_-
the boys in my gang. More like men cause they're 21 and above haha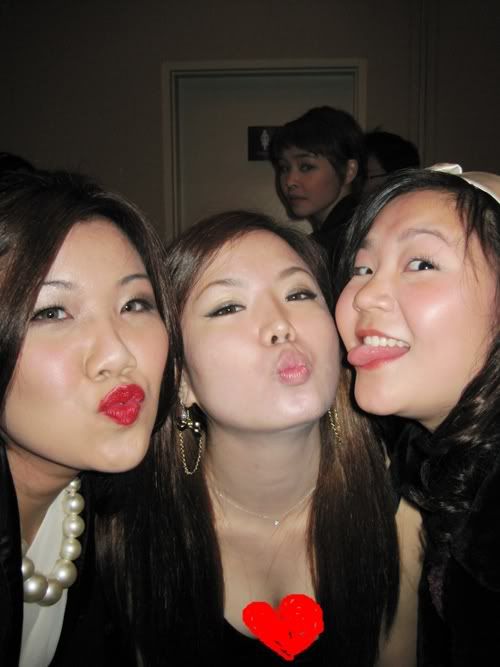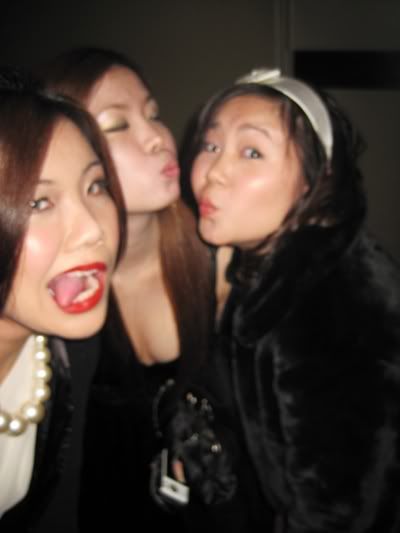 sorry got heart there cause Janice'[s cleavage very obscene wtf this is a friendly neighbourhood blog ok :P
Janice love <3 src="http://i31.photobucket.com/albums/c362/MustardQueen/IMG_1674.jpg" alt="Photobucket" border="0">
"surprise photo" that Rachel left me -_-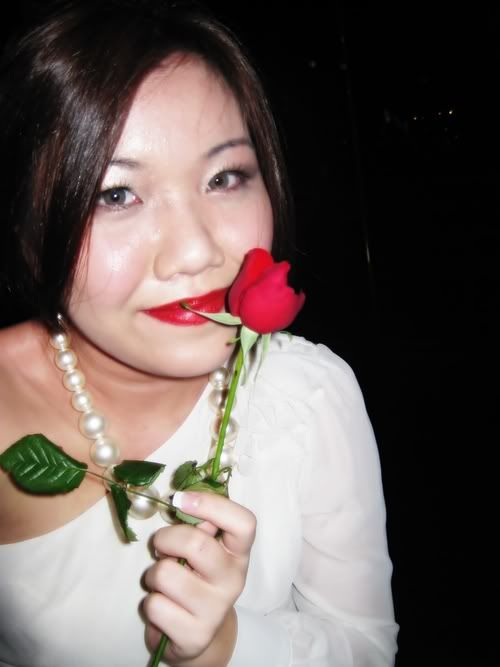 Roses are red but not as red as my lips haha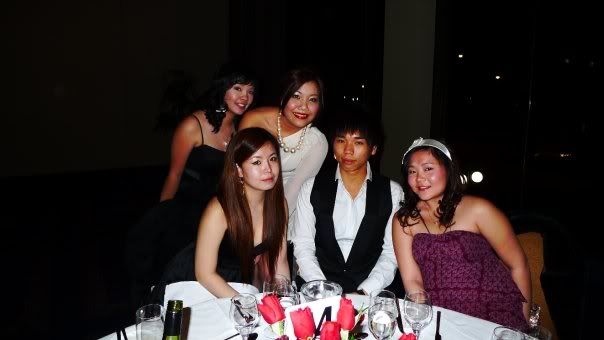 with Isnu
Vivian from HK!! And she's my group member for MRM!!! T___T I dun like the subject but good group members made up for it T_T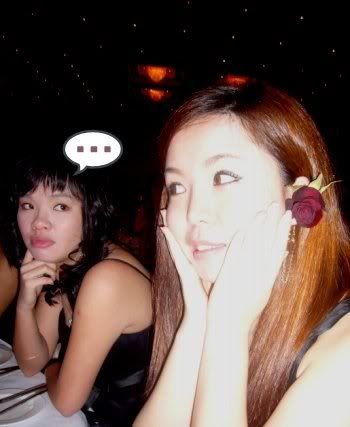 AHAHAHAHHAAHAH This picture is classic hahah from Janice's camera ;P
Posing =PPP And I look damn thin here so I like :D (eh i din liquify ok my photoshop expired ccb)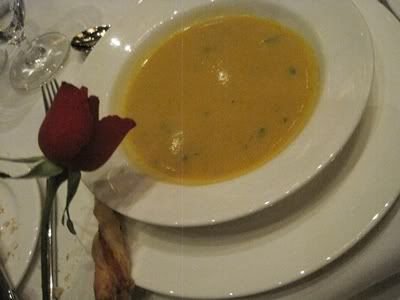 entree, Pumpkin Cream and cheese twist
no matter how fair I look not as fair as Nancy wtf ahahahah we took the same train back and she was asking me "eh u got bronzer anot ar" hahaha damn cute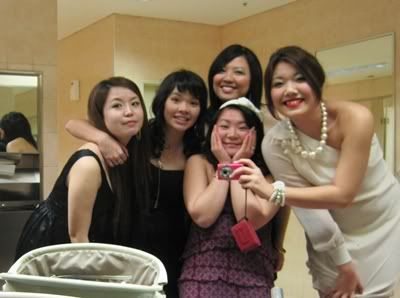 infamous toilet shot but this is not glam toilet -_-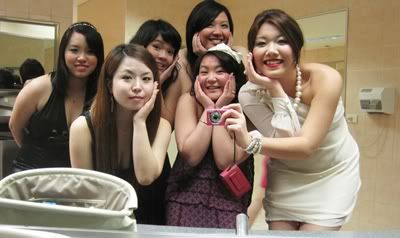 fuck I look chat fat here -_-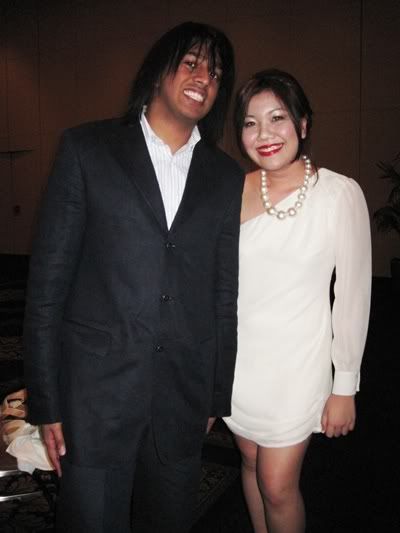 with Eujin (finally someone taller than me!!!), Adam, Glen and Sharad (another taller than me!!! :D)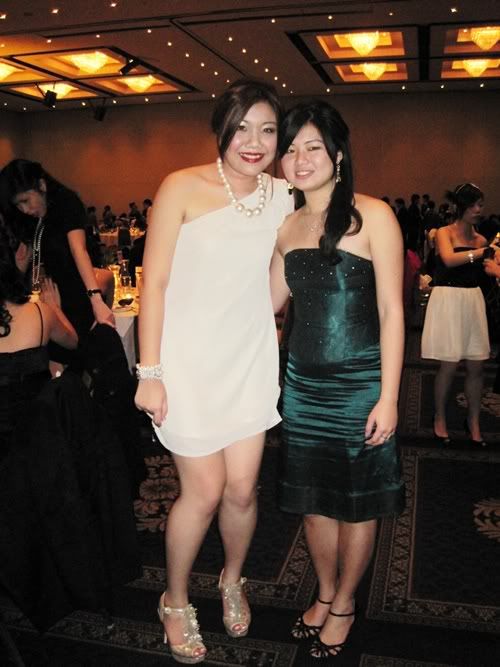 With Jannifer (I love her dress!! And it's from Forever 21 WO YAO!!) and Sarah from Mauritius (overheard her conversation cause she was sitting next to me apparently she lost weight and she can fit into the dress again!! POWER!!)
Rachel twirling in her dress cause it's nice to twirl in it and got dizzy after HAAHAHAHAHA serve you right ah lian ahahha :P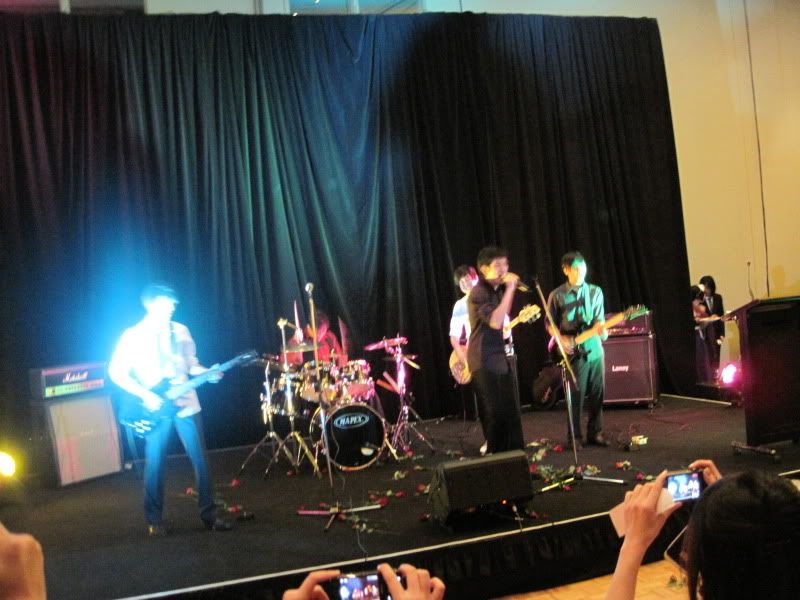 Overseas from Berwick Campus! Best performance out of the lot can!!! Berwick rules :D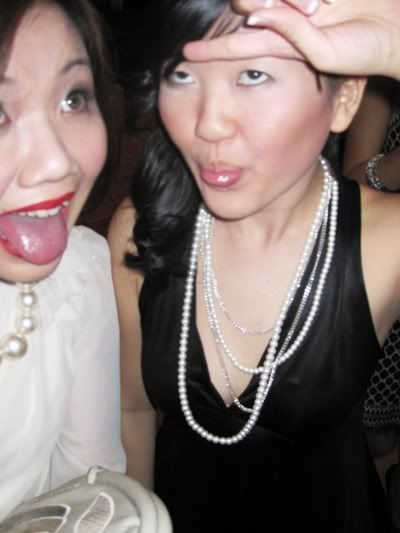 not so proper shots with Rach =P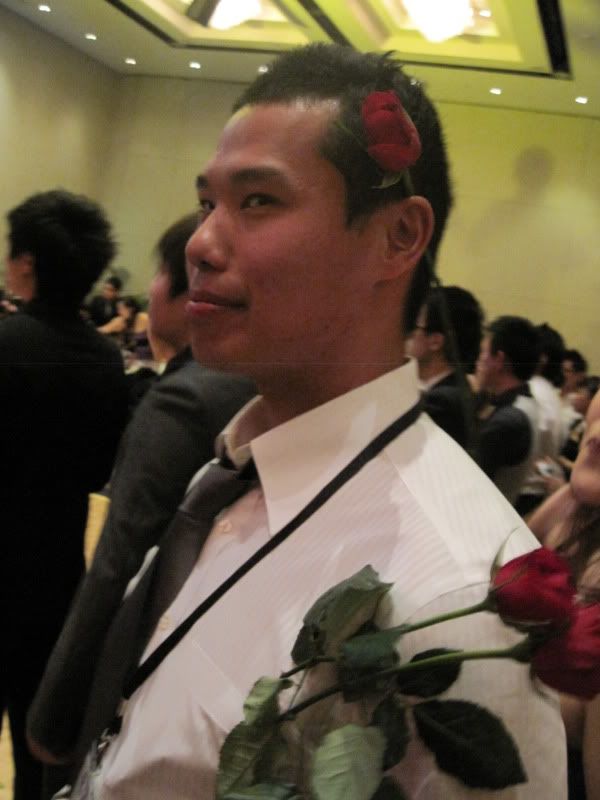 Glen hahahaha like gila mawar wtf
black face cause food not here yet -_- i look like I wanna kill people but my shoulders look fab INNIT?? RIGHT??? *holds knife in arm and forces people to say yes wtf*
OH LOOK it's food. Main. Corn Risotto with roasted chicken breast. Quite yummy but not very filling wtf so I feed myself with Shiraz hee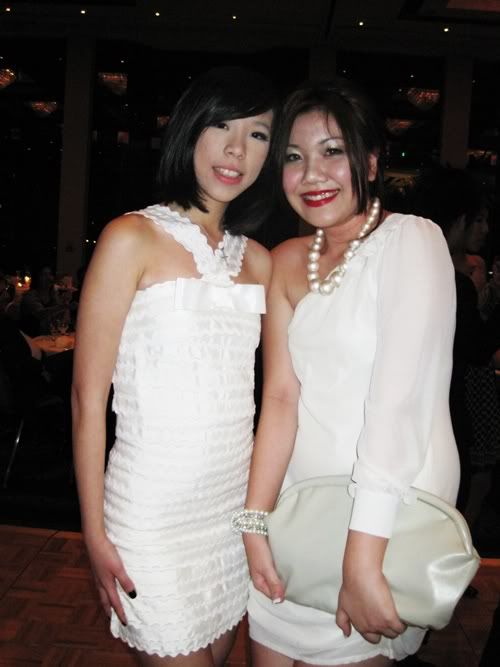 With Denise who wore the Marc Jacobs dress as seen on Gossip Girls T____T *envious* Marc kor can T___T the real deallll T_T
nancy looking pretty :)))) and never seen Jon smile that big before... Just you waitttttt
say u look nice then you do that-_- why u never learn -____-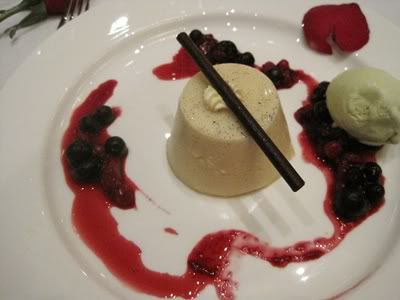 Dessert, Panna Cotta with vanilla bean and pistachio ice cream with berries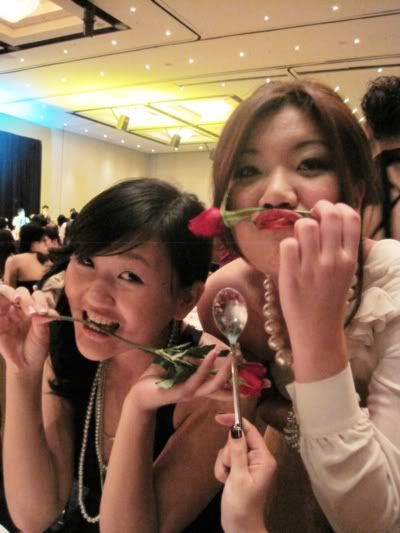 I look so attractive here wtf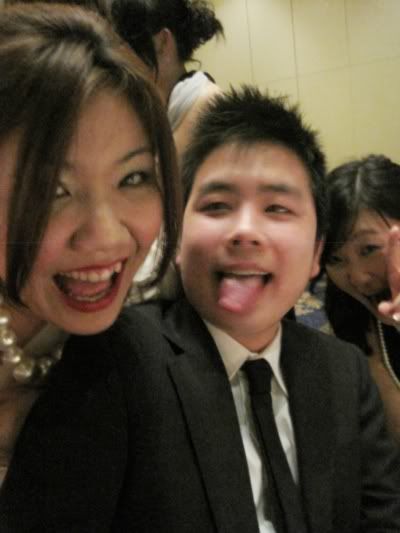 prolly high on alco =/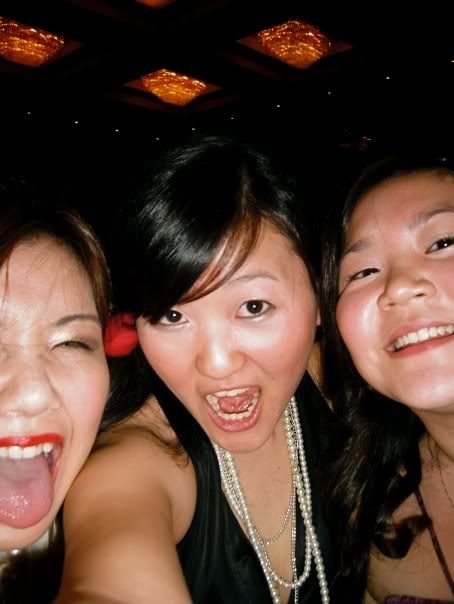 cannot close my mouth -_-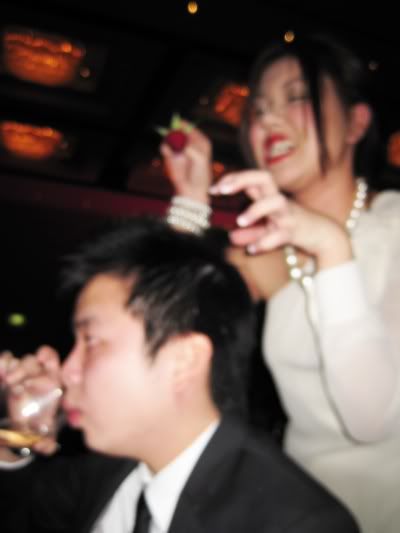 ahahahaha i like this picture cause my nails damn panjang =D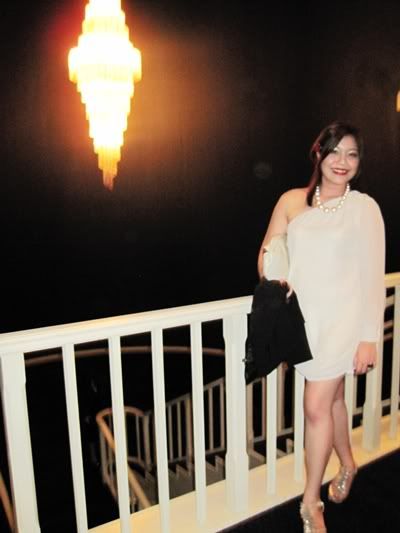 only outfit picture wtf but my feet cut off T____T
dress: Wayne Cooper (heh I bought it cause it's a simple enough dress that I can accessorise it with something else and cause it's Wayne Cooper, if you dunno, please... leave)
Clutch: Forever New
Blazer: Jetty Surf
Ruffly fringey shoes: Sportsgirl
Pearly bracelet: Diva
Necklace: Diva
bad shot la I know -_- but this is the most proper lor -_-
then off to Robarta @ St Kilda for after party (apparently it's angmoh club leh)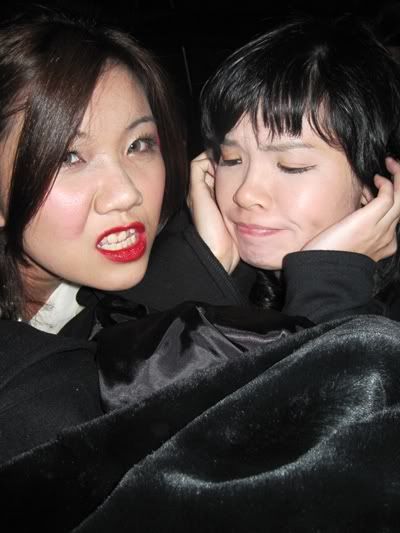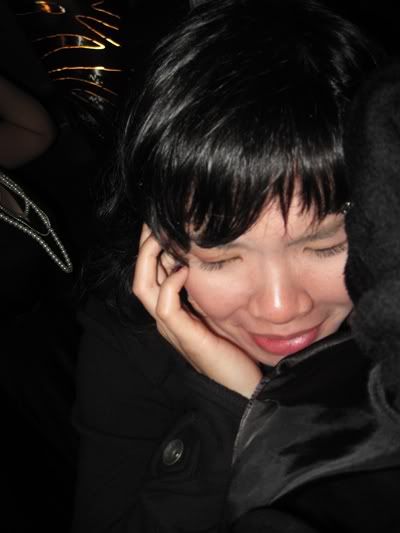 "it's not music, it's NOISE!!!" I understand cause it's all hip hop RnB music, think Nelly and err, eminem wtf HOW TO DANCE LIDDAT!!!
but I likey the disco balls :D
Rach and Sarah :)
Cranberry Vodka, this tasted better than the one at err, Eve cause they put Lime in it!! :D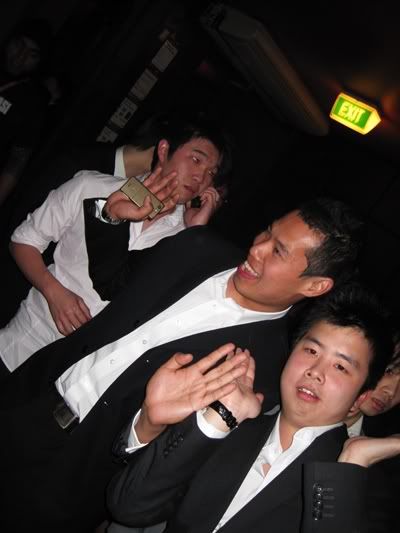 put ur hands in the Ayer aye ayer
with Sue Lynn so pretty T_T
sorry I was starting to get a little pink lalala~
where's out proper shots!!??
and we went downstairs cause it was just tooooo noisy and crowded upstairs and they were playing House downstairs so... :))))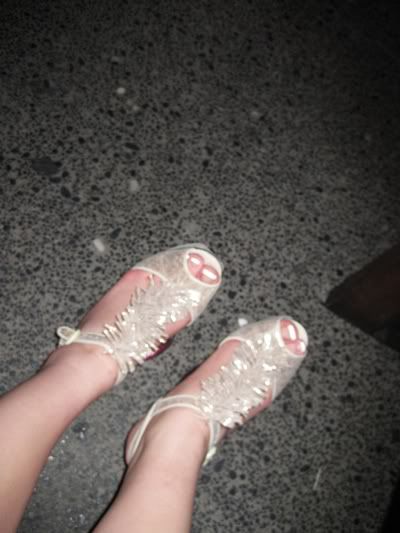 Sportsgirl sales FTW!!!
AMITABHA I'll never leave you Buddha :)
Dino was super cute that night he wore suspenders and red bowtie!! Super film noir lor :D
pretty light with water ripples shadow on the ceiling :)
and me and rach started our photobooth shots cause we were sitting on booth seats HAHA =P at least it's better than the GloBALL one hahahahaha I'm so witty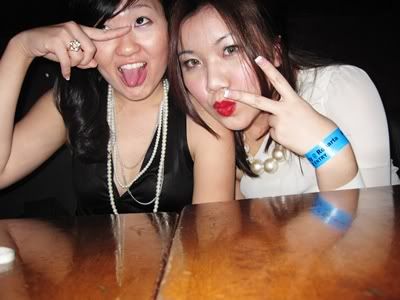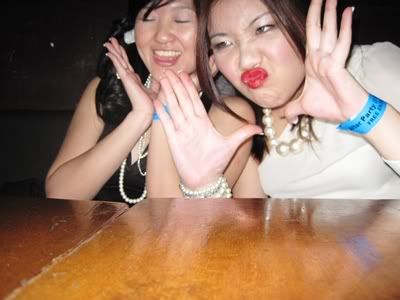 we can never take proper shots -_- I give up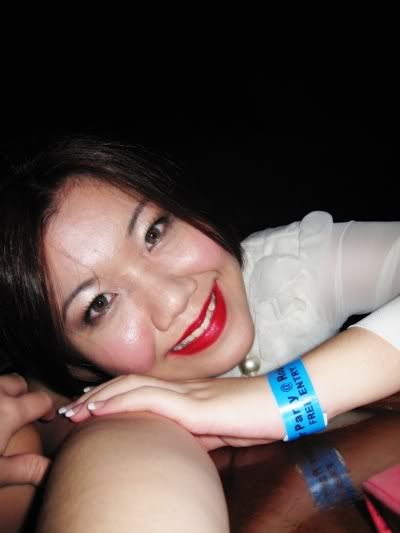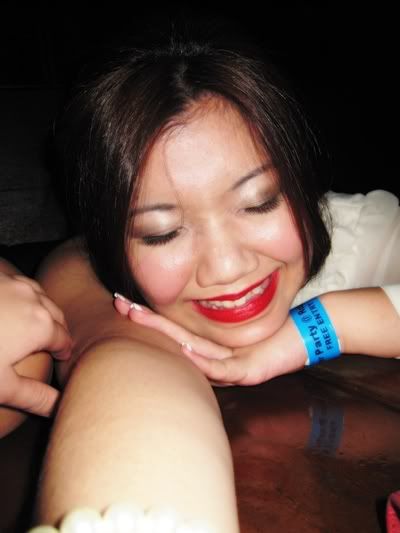 I can never do smokey eyes like that T__T Thank you Candice from MAC Chaddie T_T she's so sweeeeetttt and she didn't charge me for putting falsies (cause you have to pay $45 to get them put on falsies for you, service charge wor, and it lasted the ENTIRE NIGHT from 12 noon till 3 am the next day!! HOW!??? Mine always comes off after 10 minutes wtf what say 10 hours T_T)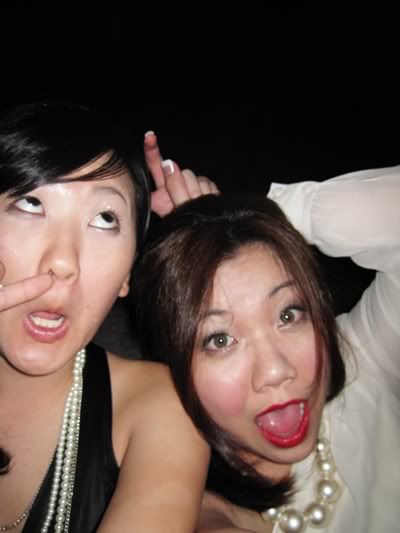 frenchies :)
OH OH and there's this quite hot DJ at the club (starting of the night before the good music started pumping :P)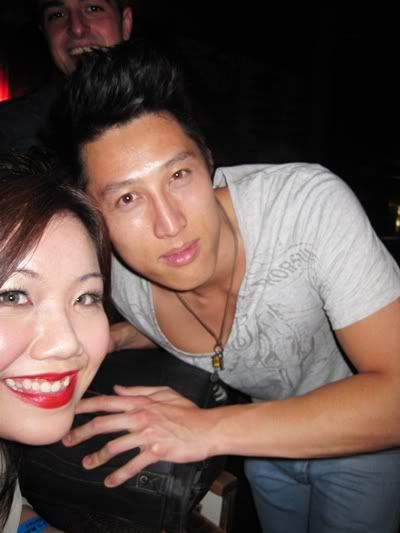 his body is to die for *fans self* and he's Malaysian, lawyer by day DJ by night hoho (but look a bit like druggy leh haahah JUST JOKING)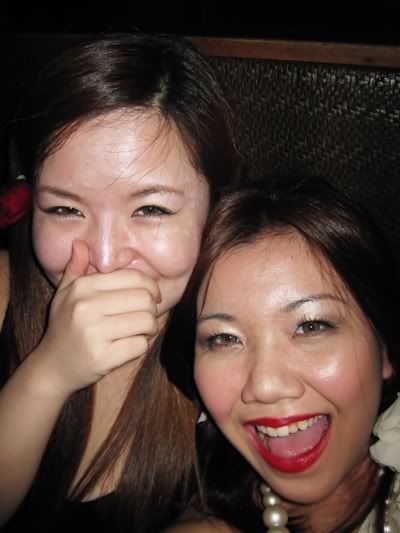 Prolly laughing at Jon's dance moves hahahaa
You see this face you laugh or not? hahahaahahahahhaa
random angmoh. they like taking pictures lor camwhore!!!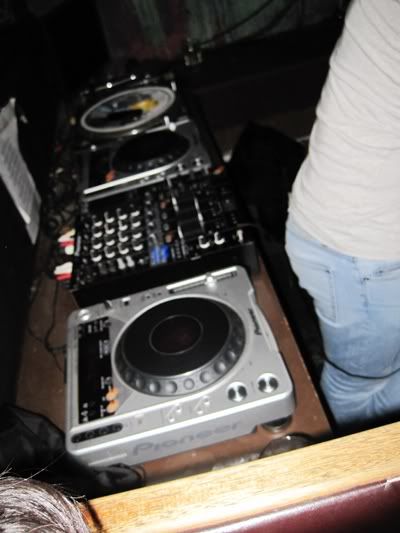 cool stuff (depends how you see it wtf, the pioneer spinner or the ass wtf)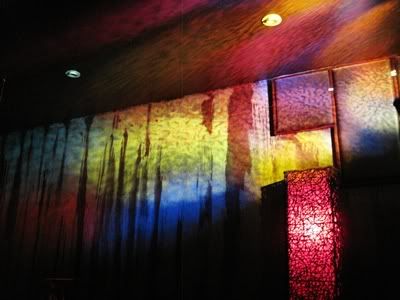 PRETTY LIGHTTSSSSSS :D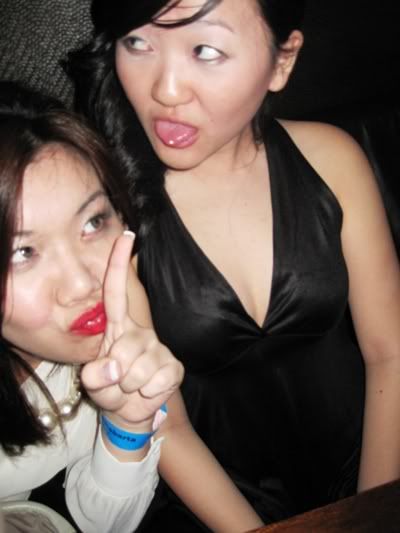 shhhhhh
CLearly taking a dump hahahahahahHHAHAHAHAHAHHA Leon's constipated face wtf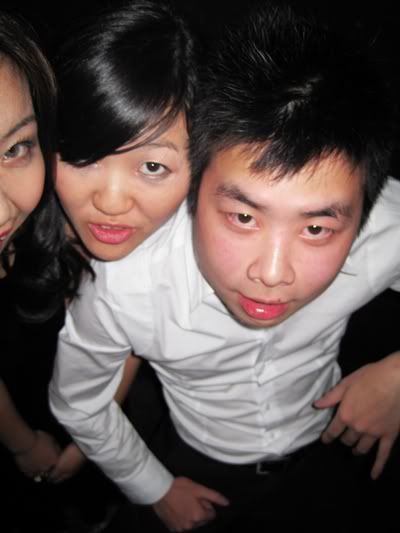 corner of my eye wtf and Jon looking like some underage kid who needs an eyebrow trim *shifty eyes* <.<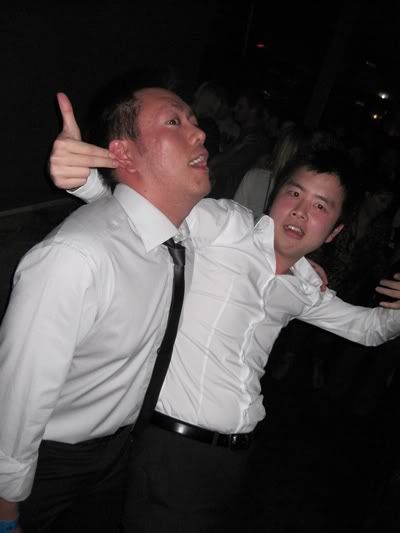 I got the shock of my life seeing this 2 men here dancing and got high T_T I never imagined lor!! They seem so "proper" in normal days wtfffff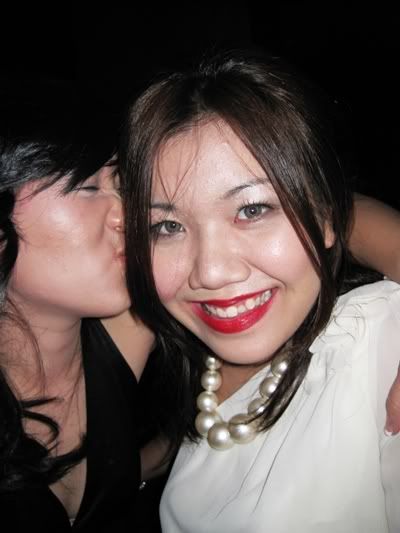 *muax*
can see my pearl bracelet YEAY! :D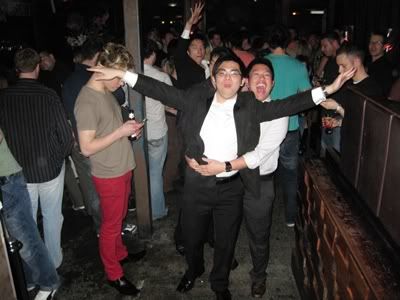 Titanic loving
with Alex, one of the RAs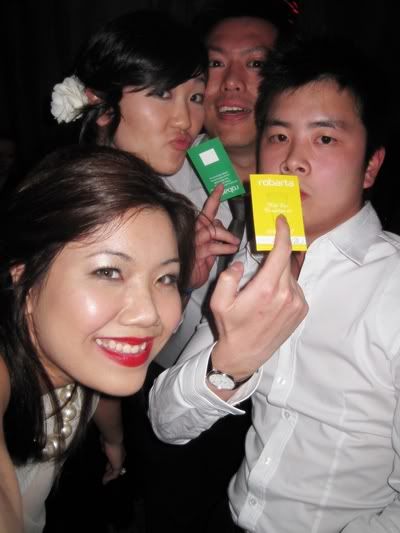 *insert caption* I duno what happen here T_T oh those must be free drink coupons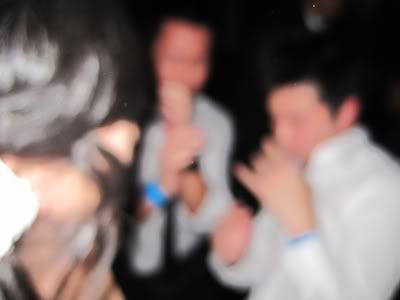 very blur!!! (one thing not good bout my camera is its auto-focus function, in the dark it keeps focusing on Macro mode T_T) they were doing the trumpet pose cause i can't remember what song was playing. But was definitely somehting good!!!
THe 2nd DJ played awesome dancing songs I have to start jumping in my heels hahahah and almost fell down -_-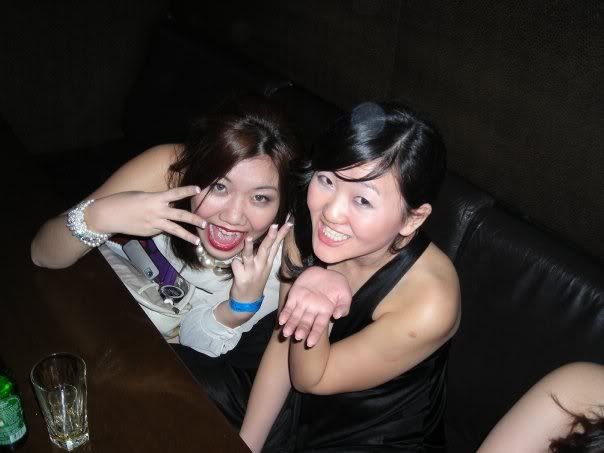 random shot cause I was keeping Jon's camera and cause I don't want my effort to be wasted so I force him to take pictures and he keep camwhoring -_-
SAY YEAH!!!!
we came to a conclusion when you're tipsy you have a signature "pose/smile" hahahaha this is Jon's drunk smile haha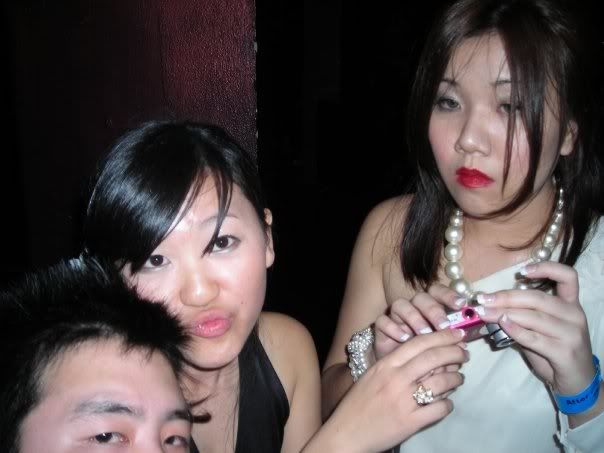 I look so tired here!!!
peace out!
the "no-eye-see" pose haha My nails damn pretty right :D
cucuk langit :D
yah yah bad angle I cannot be bothered anymore -_-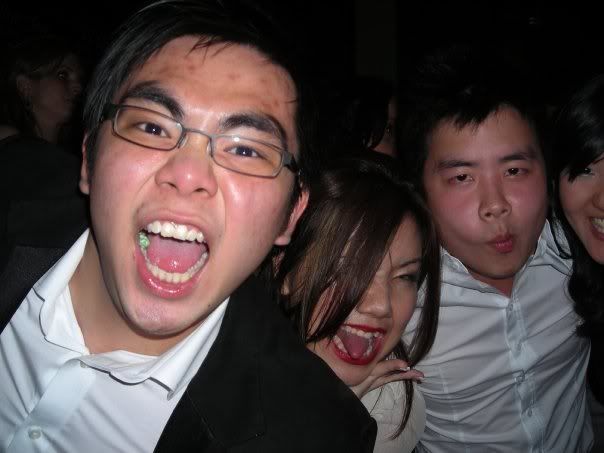 whore whore whore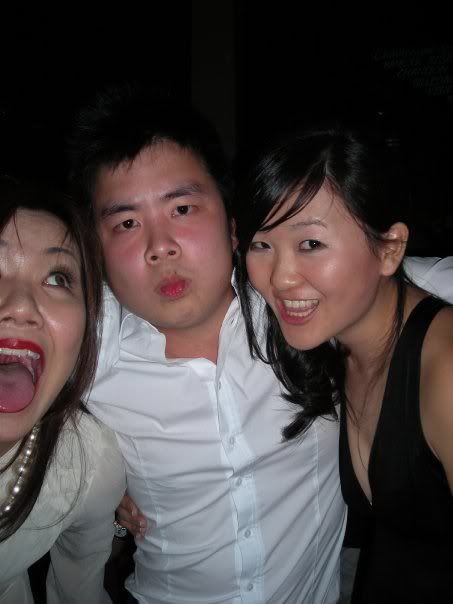 another camwhore shot with the "signature pose" mine is "i cannot keep my mouth close" -_-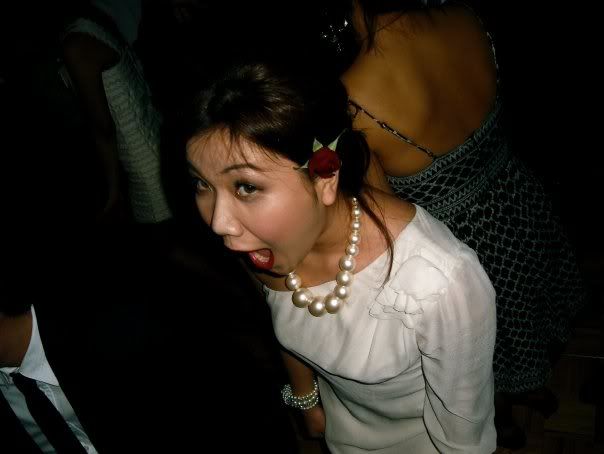 close ur mouth if not fly fly in ;D
alcohol abuse shot wtf
OH Oh and my favourite shot of the night from Janice's camera :))))
dunno why but I just like it :D
seriously I dunno what to caption for all the clubbing pictures la -__- it's just dancing drinking and more dancing and jumping around and you don't get anything out of it.
I feel so empty when I woke up in the morning lor, cause, I prepared like so long for it and it's just gone in a snap! Damn fast, now I got nothing to look forward to =/
OH WAIT!! THere is!! My Brisbane trip in Mid Sem break!! :D