I cannot wait i cannot wait I cannot wait.
TO get a tan heeeheee.... 30 degree sunshiney day at Brisbane and 2 days in Gold Coast :D Imma "chao da" myself.. BUT I DUN WANNA BURN MY FACE!! I need to tan from face down, not the face T_T I remember the last time I got a tan, was when I was in Primary 6 i went to Pangkor with mom and her friends and the daughter and she was blessed with super good smooth white flawless face and she only got sunburn and I got BURNT! And the rest of my high school life I was mistaken as either a malay, or chindian FML!
And according to the sisters I look like some ahbunene with pink lips T_T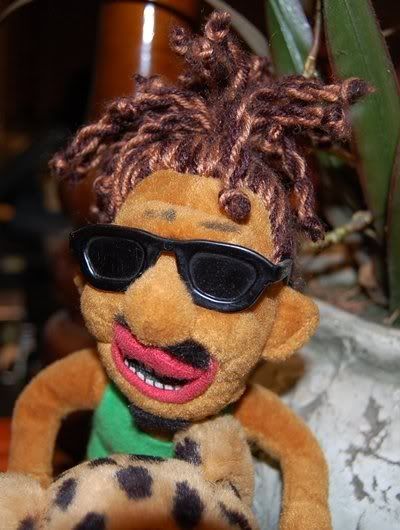 LIKE THAT without the dreadlocks wtf T_T
Imma put sunblock on y face like mad T_T and and and gonna chao da my legs :D So got shadows they look skinnier :P Maybe my tummy also wtf =P
Brisbane by night.
Gold Coast. Movie World here I come :D:D:D:D:D
Exciting sial.... :D
Oh and I calculated, in approximately 8 weeks time I'll be home :) Another thing to look forward to, just to make me feel not so bad about my shitty ass timetable that made me breakdown for 2 days T_T
6th October: Corporations Law
12th October: Consumer Behaviour
13th: Performance Measure & Control ANDDDDDDD Marketing Research Methods.
BAD MOU!??? T_T I feel like kamikaze-ing T_T
Oh, and one thing my hairstylist won't look forward to seeing me cause. I got a haircut and it's shorter than wat I expected to be a "trim". He chopped off 2 frigging inches.!!! NOW it's gonna take me another 6 months to grow out T_T