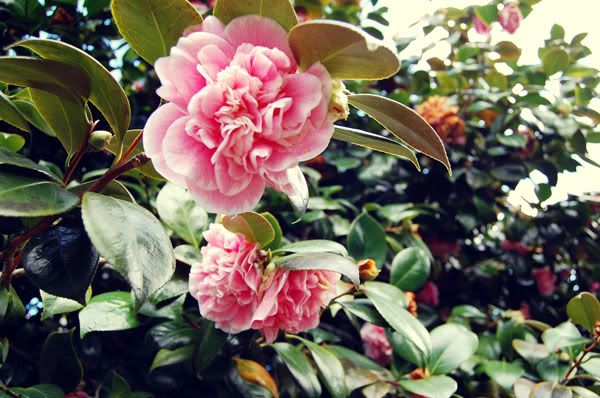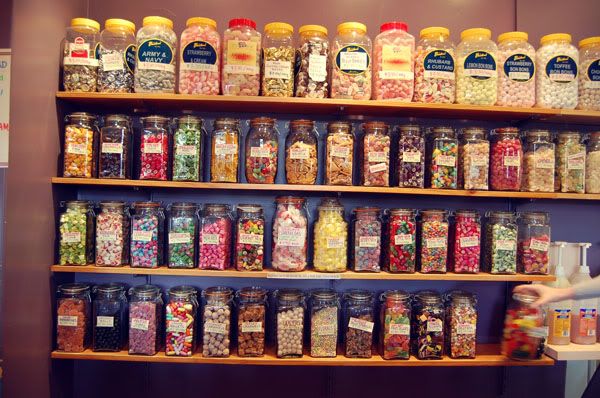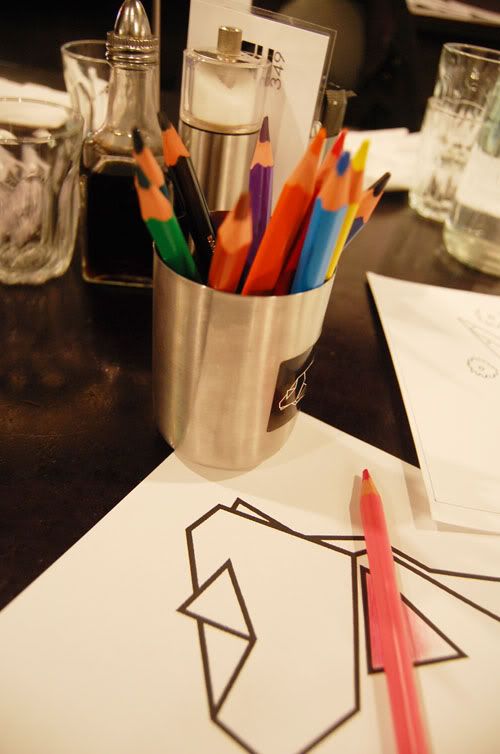 Happy colours. If there is one thing Malaysia is short of (besides skilled labour, good government, educated people) is BRIGHT SUN! It's always hazy and humid. I want clear blue skies with a hint of chill. Unfortunately tropical countries are always like that ain't it? And when the sun comes out all we want to do is to stay in airconditioned rooms and refuse to get out. What I love most about Australia (besides good mannered, good looking, skilled labour, currency and freedom wtf) is the sunlight. Ignore the fact that overexposure causes skin cancer, but to take good pictures you need good lighting. Nothing beats natural sun light. :D
Candy store at Richmond Historical town, Welcome Stranger Hotel in Hobart CBD, pretty flowers at Royal Botanical Gardens at Hobart and colour pencils at Fish 349 (it's a restaurant). I have positive feelings about that place cause 1. they give you colouring paper with fishes and what nots, colour pencils. And I dunno, GOOD ICE CREAM? :P I found Hokey Pokey there! Hokey Pokey was introduced by my sister Wen, who tried it when she went to new Zealand for holidays in like 2000. Then we found it in Centre Point, and then now that we only shop in Tesco, it's good to relieve some old memories. MMmmm mmmm.
And candy store. Bought flying saucers (it's unsweetened macaroon outer shell with sherbet in it) Watch Heston's Feast and you'll understand from one of the episodes!! :D A tad too sour for my liking but it's addictive =P Got strawberry bonbons too!! Which is all the way in KL now with Jing, who gobbled them down every morning when she was here.
Life's kinda good now. I'm currently simmering some bubur cha cha in a pot and waiting for my sago pearls to expand. Not really a fan of bubur cha cha but some times, you just need something you can always get back from home and have it.