As you all have known I chopped off 6 inches of my hair and dyed it red and yen suggested to me to have it parted it the centre. Centre parting... Red... Interesting...
And I thought that HEY that might work!! Cause Alexa Chung did it too!!
Alexa Chung, british model, mix, weighs 40 pounds, fucking gorgeous and sexy.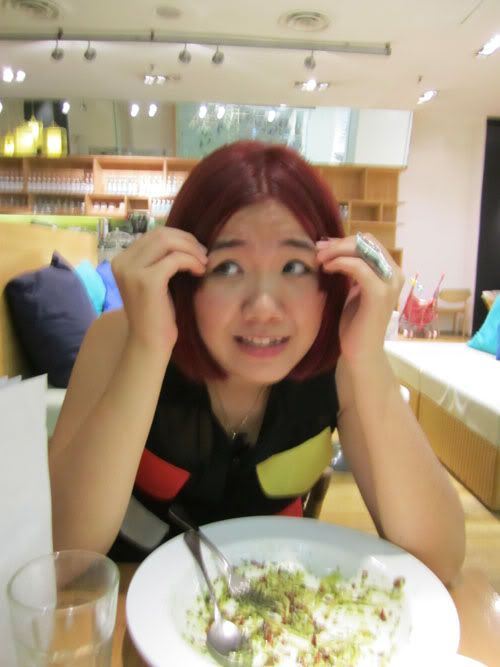 Alexa:1 , Me: 0
Well at least I tried.