UPDATED
BOUDOIR BOUDOIR
!! :D Seriously please buy my shit I'm in need of money be it for my PS1 or not haha =p
Random but a friend of mine just told me that I'm femes wtf cause her colleague knows me (or maybe more of my sisters rather than me haha) HOLLA if you know who I'm talking about so at least I am aware that you're reading but not being stalked jengjeng. I feel very.. weird when I get stares from people cause a) my skirt might be riding up on my panties wtf b) that person might be a stalker c) I'm too awesome wtf
end random rant.
Just some pictures from my Melbourne trip (so sad it's over T_T) and yes all I did was eat. Eat. then eat. and eat. ahahahaha
Pretty good Japanese food at QV. EMO cause apparently the japanese restaurant scene might be affected by the quake cause of the radiation from nuclear plants and I might not get to eat Jap food. T_T *stuffs face with tempura batter* If there is one thing out of the million things I love about Japan (the people, the flower, the food, the clothes, the makeup, the people, the babies) IT IS THE FOOD T___T All my prayers and hopefully if you all buy my shit I can donate some to the Red Cross!!! T_T

favourite Disney princesssss hahah but look so retarded wtf -_-
LAFFFF my skirt :))))
And is tea time after like... 1.5 hours after lunch. *rubs belleh*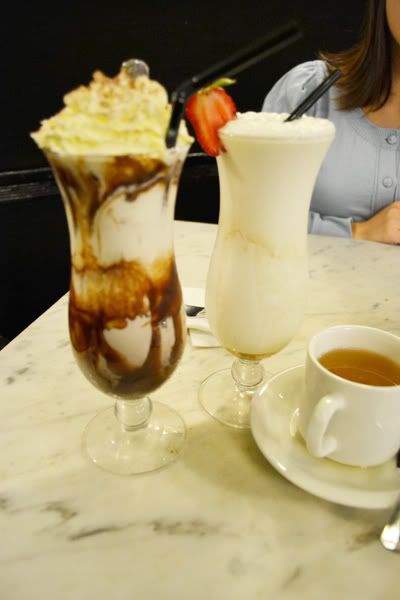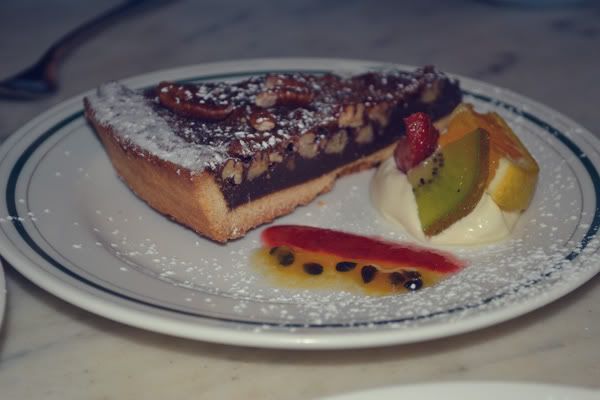 YOU GUESSED IT!!! 4 cakes for the 3 of us T_T Seulgi was being herself and ordered 2 serves lol! Lemingtons, Pecan Tart, Toblerone Cheesecake and apple Blueberry Crumble. Everything was YUMS, I love the pecan tart at Hopetoun Tea Room! Please go try ar!! :D And please do not order the shakes there and eat with the Toblerone cheesecake, you will die of jelat-ness serious.
Greedy faces ngehehehehehehehe
sweater: whyred; skirt: asos white; shoes: nine west; bag: miumiu; ring: sportsgirl/asos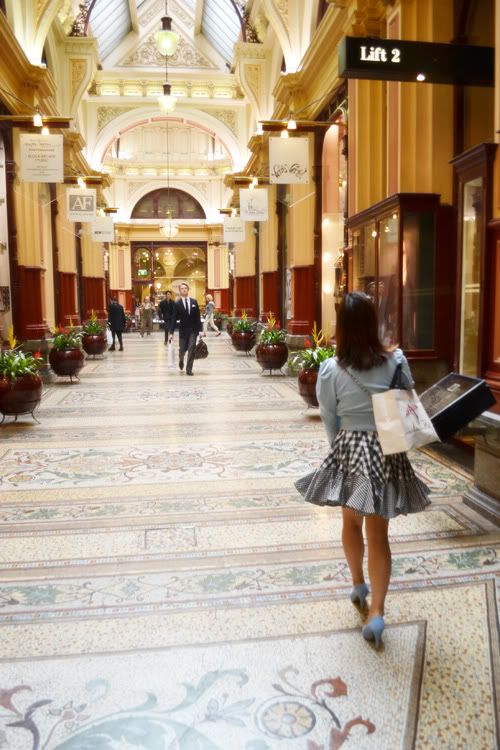 Love the arcades in Australia. A vintage touch to it, yet they store the most modern boutiques in it! Mimco and Witchery haha. Beautiful mosaic tiles and high ceilings with glass panels. Ahhh, love them. Wish my house is like that!!!
I have a dilemma, dad is asking me to get something from this points redemption members rewards booklet thing, and I'm torn between a Stand Mixer, Food Processor, Hand Mixer set or a 22L Oven. How??? Aiya seriously I don't think anyone will respond to this question whenever I talk about food no one gives a shit FTS T_T