Was on "adventurous" mode during my last week in Melbourne. I travelled everyday for a consecutive 6 days (with metcards to prove! god that cost me so much!) and thought to myself "fuck that, I'm leaving soon". So Misty's it is. For some greasy American food :D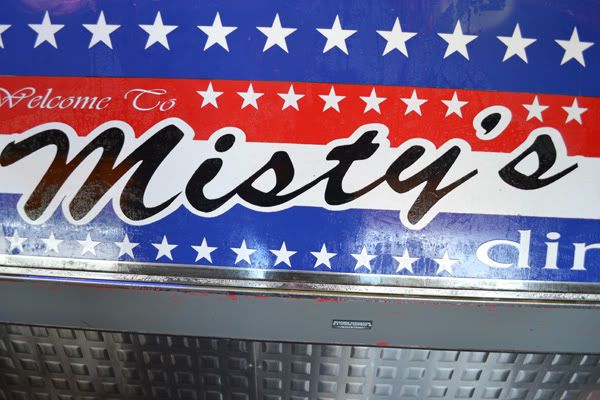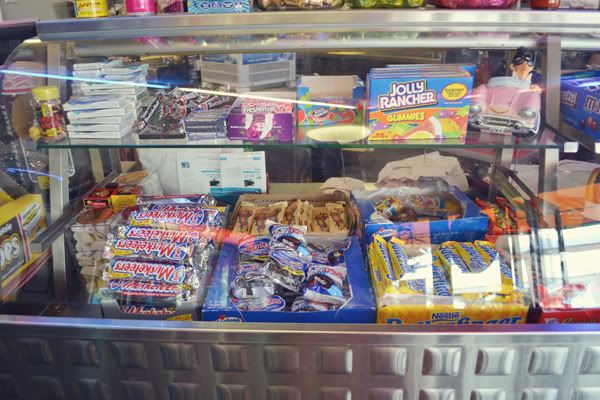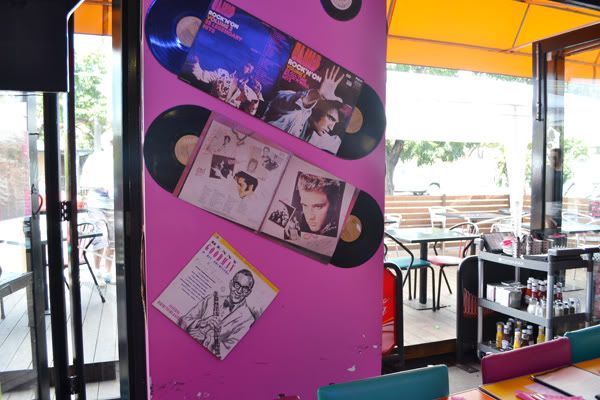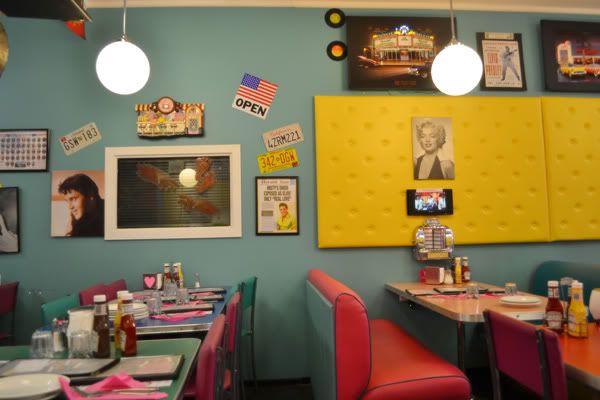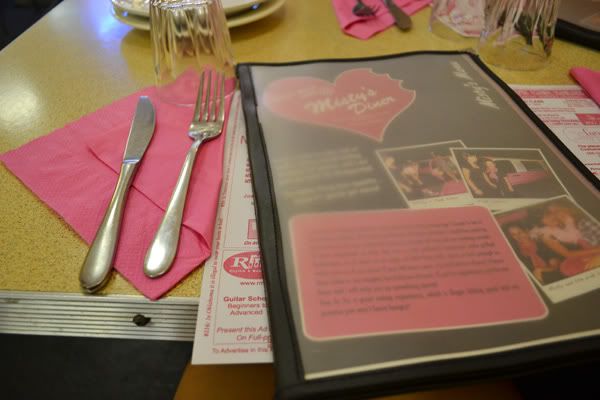 It was my first (and possibly last time since I left) time at Misty's and I love the vibe. Very vibrant, colourful, like a typical diner you see in any American show!! Bright lights, bright colours, bright chairs. Cept they didn't ask if I'd like some coffee haha :P I can tell that the owners love Marilyn Monroe and Elvis Presley cause their pictures are plastered everywhere!!! Tiny details like Jukebox at the side of your table, the display of candies and lollies, and the PHONE!! Right next to the corridor to the washrooms, so old school. And PINK! :P The waitresses were wearing some tutu skirts underneath their aprons, with a Poodle printed on! :D

First up DRINKS!!! Katie suggested me to try the thick shakes there. I wasn't disappointed at all!! IT WAS AWTHUM!!!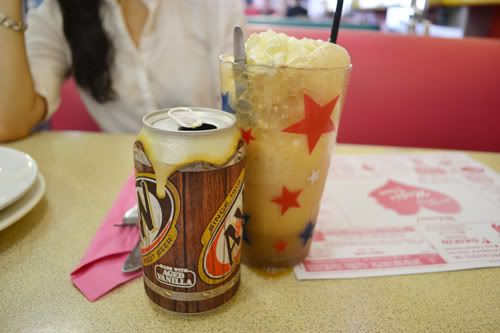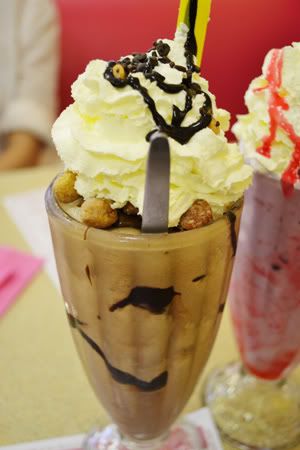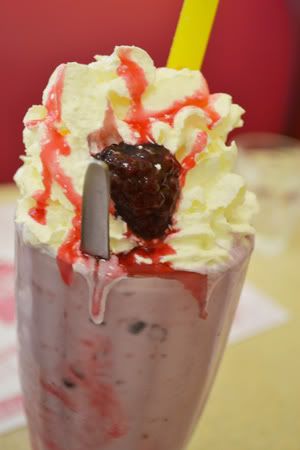 Rootbeer float (can't get any less American than that haha and I love rootbeer omnomnom). Peanut Butter Fudge thickshake. OMG this is JIZZZ I have been raving to everyone about this and it is SO GOOD. It is so rich but not guilt inducing at all cause it's not thick like caramel to suck on, and yet certain times you'll sip chunks of chocolate fudge. ORGASMIC!! And they added some Reese's peanut butter cups in it and some crunchy biscuits. SO GOOD!!!
And Summer Berries White Chocolate shake! This was good too, more "healthy" and refreshing. Don't know WHY I wrote there healthy cause obviously, white chocolate ain't that healthy hehhe
Food there was pretty decent. Portions are meant for sharing, they have platters and other mains as well!! So we ordered a "Pig-Out Platter" and the Chilli Cheese Fries. :D I personally prefer Soda Rock's chilli cheese fries cause it was more spicy? They gave us this cup of chilli oil, which I added a lot onto my serve of fries. :P LOVE THE BEANS THOUGH!!!
Pig out platter consists of Buffalo Wings, chips, wedges, meatballs, onion rings, chicken tenders and ribs. I must say, for 3 people, they were too much! Couldn't finish them!! And you know my appetite hahaha :P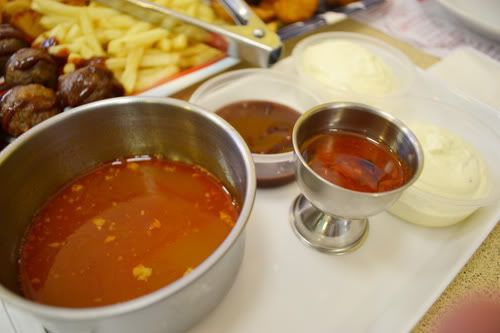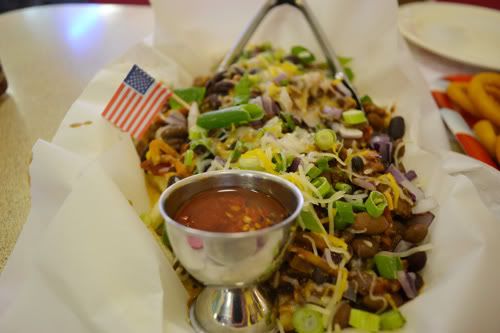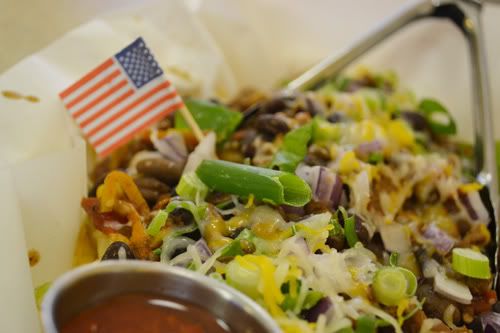 Blue cheese dip, sour cream, bbq sauce, buffalo sauce and chilli oil.
Ahh, why can't they have places like this in KL? =(