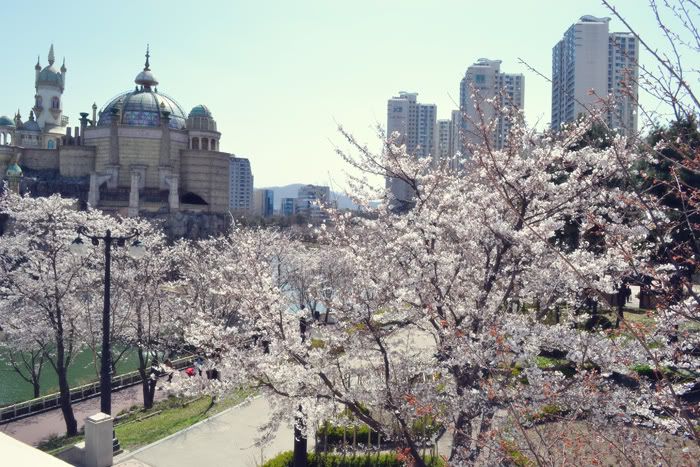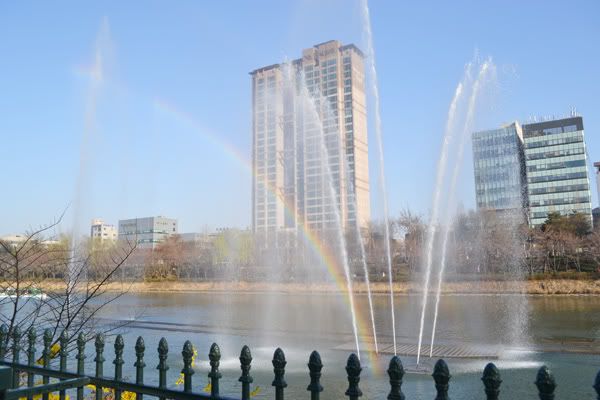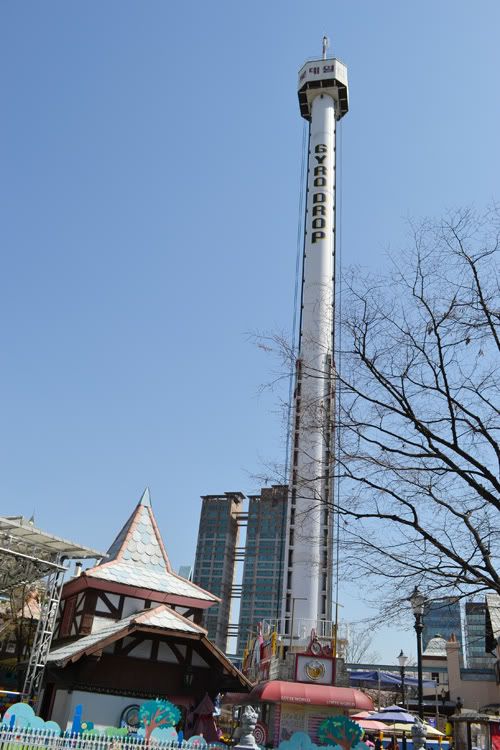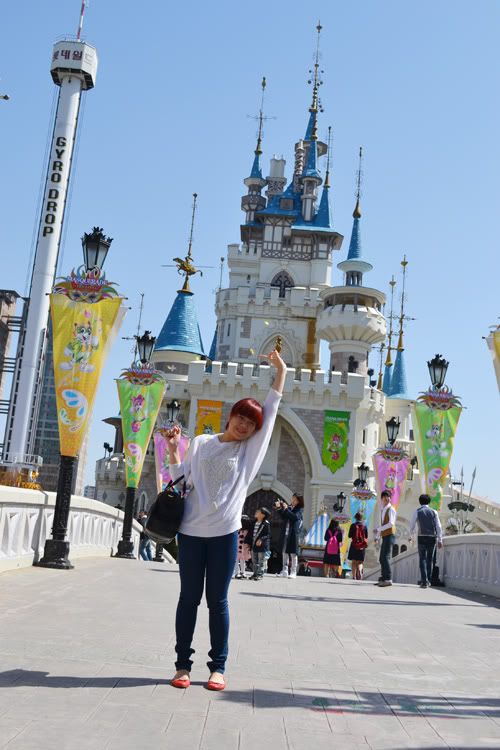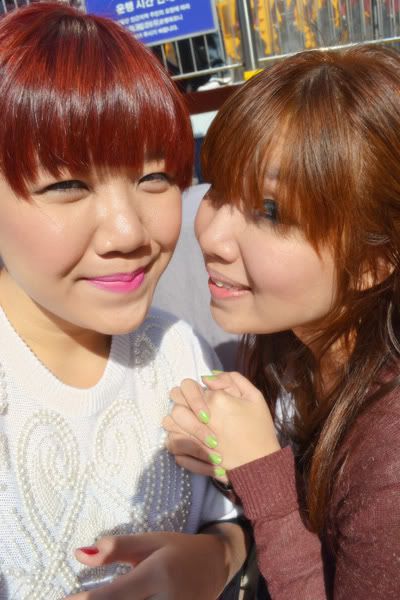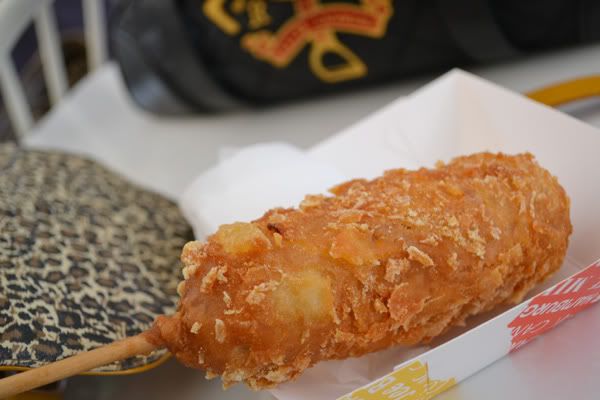 First bloom of cherry blossoms in Seoul. It was the 11th April. :) Especially the park located right next to Lotte World!! It was crazy beautiful. Made our day so much nicer, warm sun browning our skin, corndogs that cost less than a Churro (one churro is like RM12 -_- whereas the Corn dog only RM5 and so much more filling). Interesting fact, their corndog is actually call something Galbi, where the hot dog is wrapped with fries and deep fried... Mmmmmmm...
Crazy rides that got our adrenaline pumping till we get to the train, got lost a little and manage to get on the right track to get back to the hotel. Was entertained by this delicious "Deli Manjoo", which is actually corn cakes. Available at most subway stations. Just follow the smell of sweet corn custard smell and you'll find a store which sells walnut manjoo, waffles and these lovely deli manjoo. Not sure what it's called in hangeul but it's so good!!!!! :D We bought like a bag of 17 of these everytime for ₩3000, worth every penny :D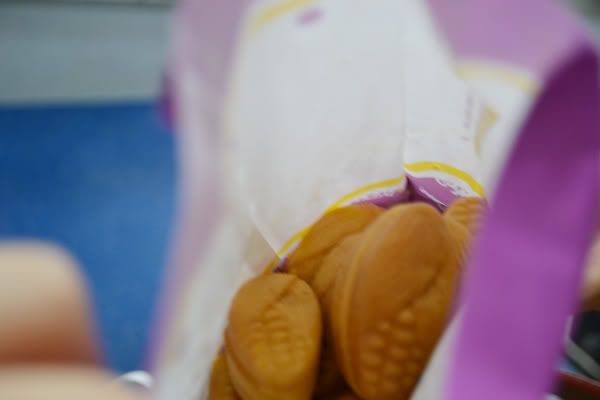 Imagine piping hot custard oozing out once you bite into these cute little corn cakes.. YUM.