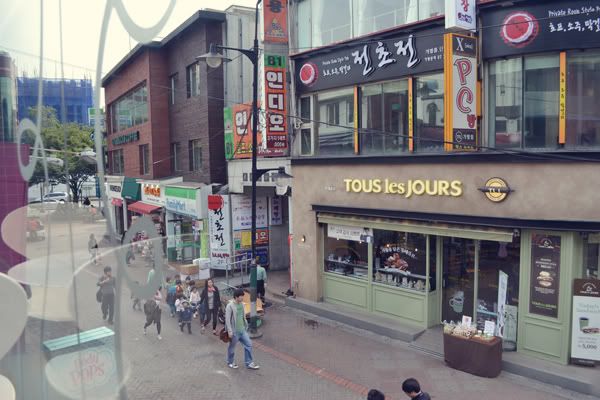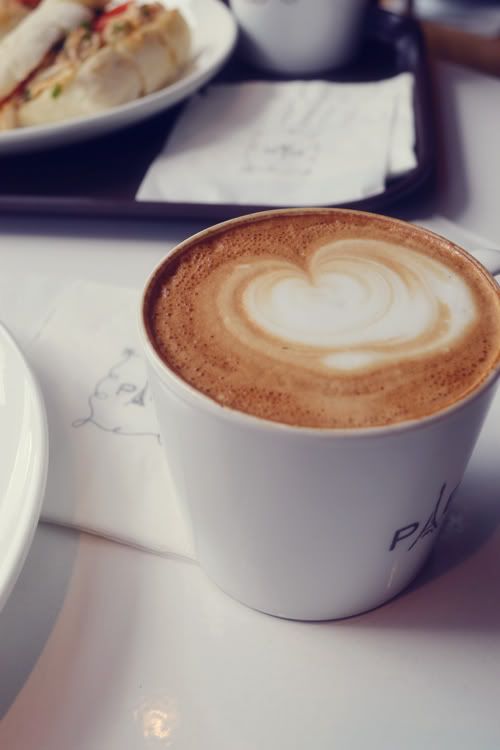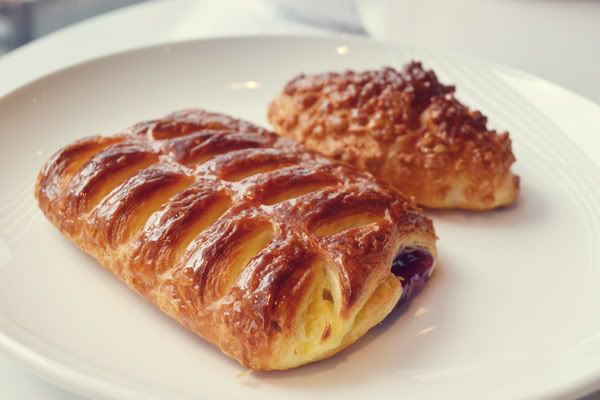 My must go to place when I visit Korea. Paris Baguette. I cannot live without their hot latte. Did I mention their Streusel mini croissants (behind the big danish) are to DIE for? Flaky puff pastry topped with candied streusel. oh. my. god. And the cream cheese and blueberry danish was good too!! Apart from being a little too big to bite to get even portions of blueberry and cream cheese, all else is good. But then again, my mouth can stretch like a cobra when it comes to food. YUM! Always with cream cheese, and butter.

And yes, I love stalking cute korean kids . I first discovered their love for beautiful hair in 2004 (when I first visit Korea) because kids as young as 3-4 years old had their hair permed/coloured. I was greeeeen with envy because when I was 3 I was forced sitting in front of the porch, with newspaper underneath a plastic stool (I believe it was the brand caveman or some sort bought from then Fajar) with a pair of foldable scissors and an inexperience "hairstylist" mom standing in front of a teary eyed me. Tip for cutting fringe, just go above eye brows so it won't obstruct vision. I'm sure every kid in Malaysia (even till now) has experienced that.


I shall now go on a quest to seek for an alternative to great lattes that I've tasted.