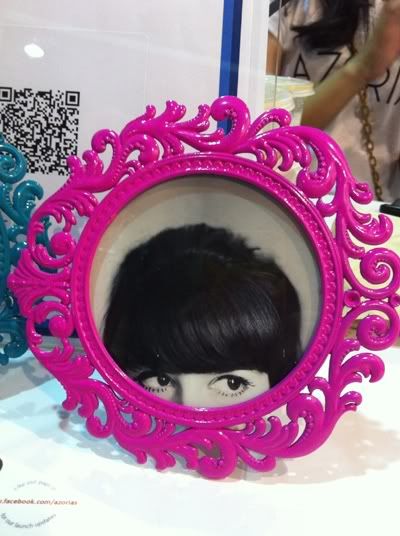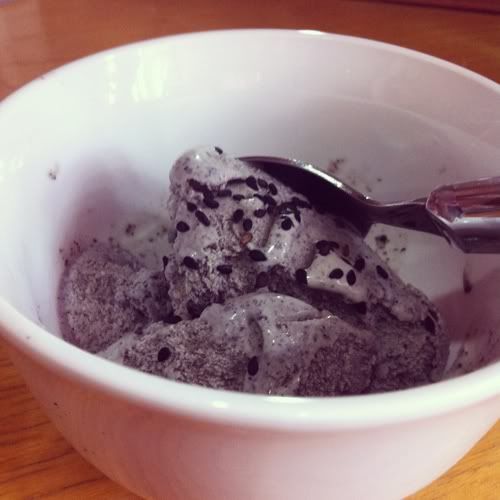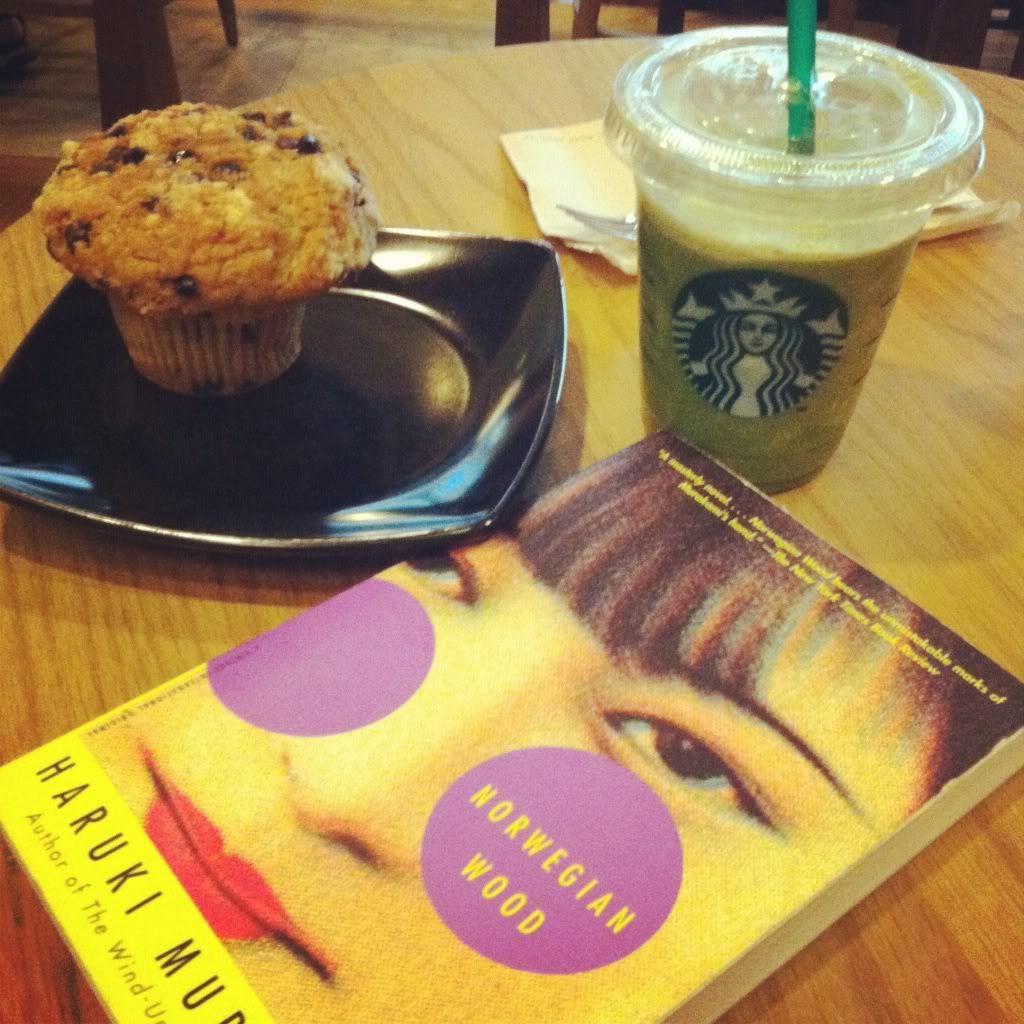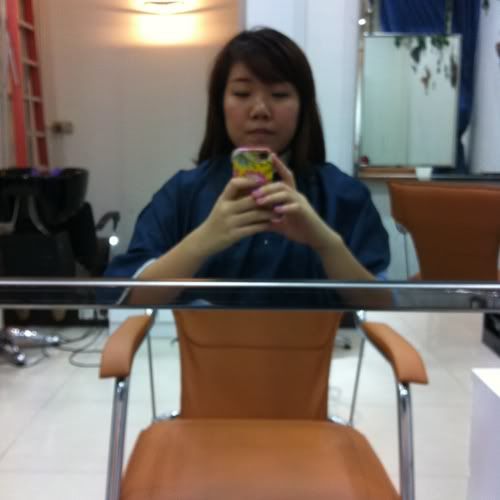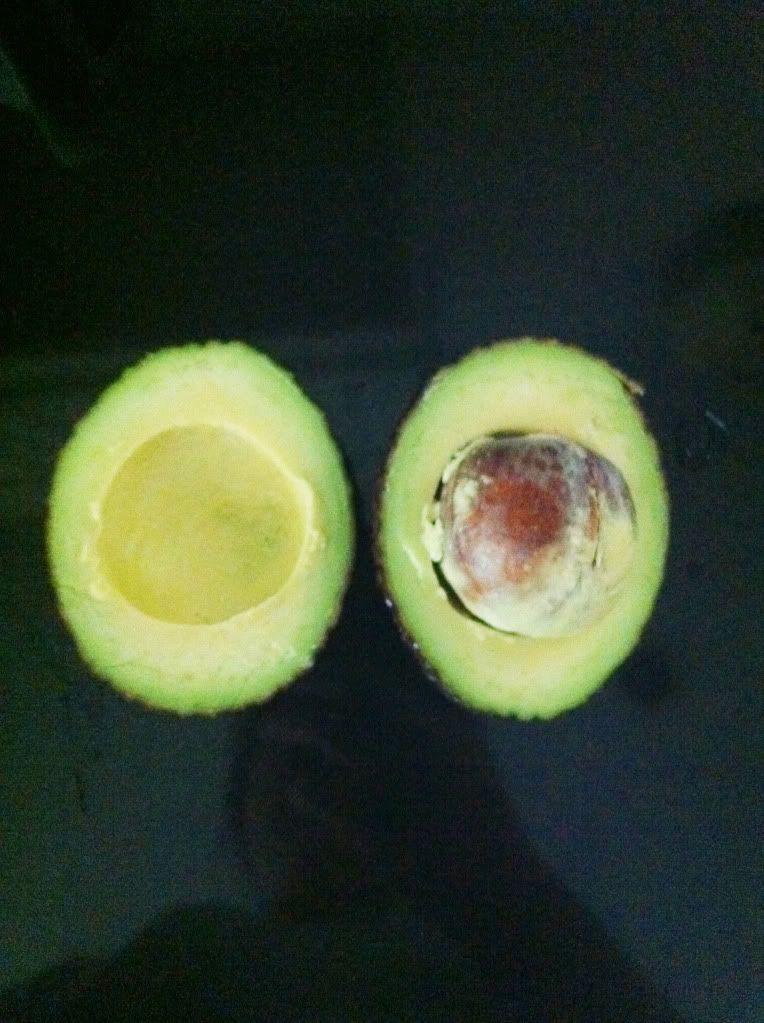 1. Moodboard during MOFEW. Reminds me of my room back in Melbourne. hurhur But this time with cuter pictures and less depressing quotes HA!
2. I love that picture of cherryblossomgirl and it goes well with pink damask frame!
3. During setup day we found this super good spot right at the entrance and it's lot 888!!! Damn huat haha
4. Made goma ice-cream. First attempt ya'll!
5. New DIY nails. It'll be a bitch to remove the glittery parts -_-
6. Wen surprised me with this piece of cloth "Keep Calm and Cook On" the day after my elimination episode. *touched*
7. Free green tea frappe + Norwegian Wood + Chocolate Chip Banana Muffin + trance = one of the best moments in life that I enjoy (i'm so sad that I finished reading Norwegian Wood, now now I need to get other of Murakami's books :D)
8. I float while cutting hair WTF Nothing changed just touched up roots and a little trim, at least my bangs don't look like it's bitten by rats and I'll be getting new hair in Jan!! :D Excited =D
9. Met Shahmin at the gym, I screamed ok who would have thought! haha yeay new gym buddy!
10. Avocado. Cannot live without. *insert me gusto syok face*
11. Saw this pair of pink heels, last pair in my size and it's too expensive. T_T But it's so lovely and I don't wear heels, but I collect them. err. ok.
I feel that... my style of blogging has changed so so much? I'd like to think of it as a good thing because I'm no longer that OH TODAY THIS HAPPENED IMMA UPDATE RIGHT AWAY kind of blogger anymore. Besides, this space is more for, updating my life, feelings, food.

I love how handy my phone is to take pictures as I go, and I actually remember better when I see images, I can visualize how I was feeling at that very moment.

OH OH I just went for bodypump yesterday and let's just say, I LOVE IT. It's always good to try new things and to build better strength so when I go to the weights section at the gym I won't look like a wuss hehe Better feel sore than sorry!! :D Anyone experience extreme shakiness when doing weights because I sure was wobbling like a tower in the japan earthquake T_T I know doing weights and squats/lunges ain't that good for the knees, but if it hurts, the pain will eventually go away. If you're injured it'll eventually heal. I haven't felt like this since a long long time. Die you fats DIE!!!! I intend to get rid of it and never see you againnnnn