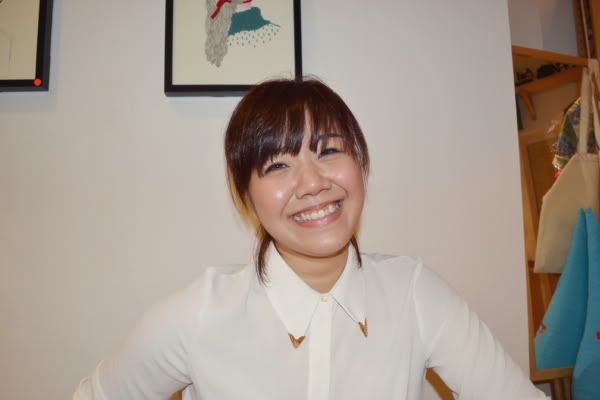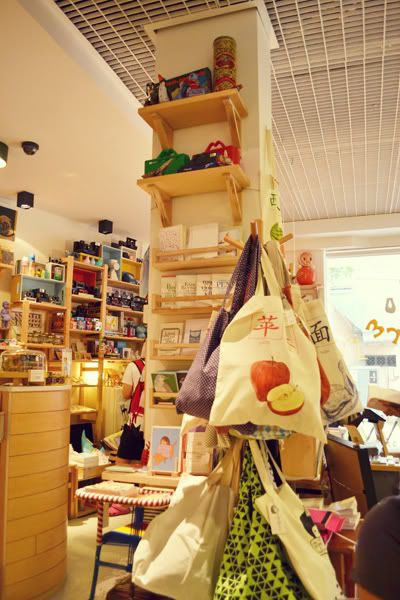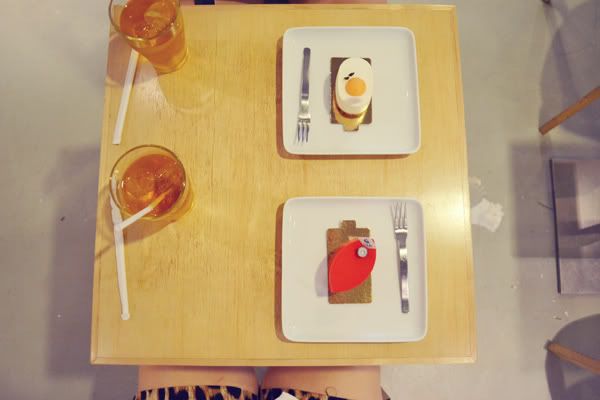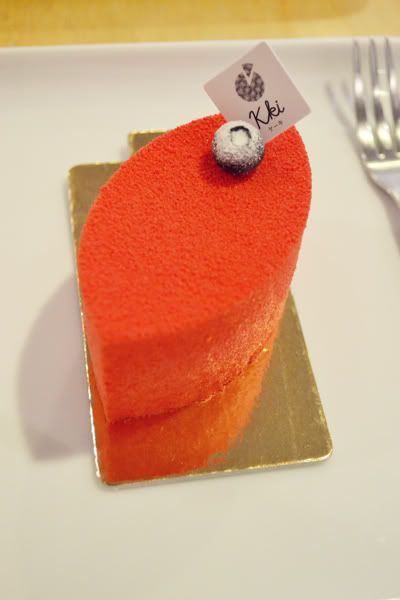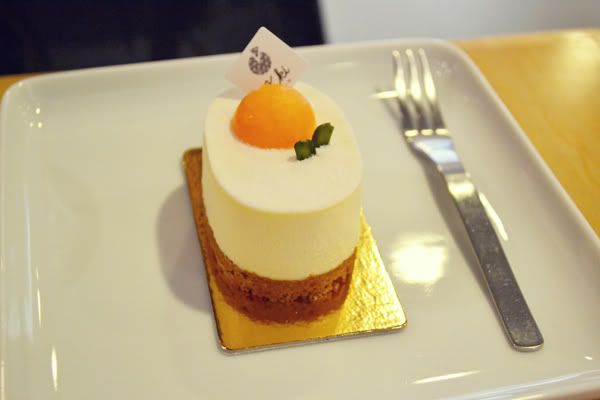 Kki. 7 Ann Siang Hill, Club Street.
Was walking around Ann Siang Hill (where I took my Mohamed Ali picture haha) and I love this little store call Woods in the Books (pun intended cause books are made from paper made from wood?!!) That's where I bought my pop-up book, and I love every single book in there!! I wanted to get some Christmas theme books just because Christmas is near! :D I even saw some vintage collection of Noddy. OMG Seriously, NODDY!!! I used to play Noddy on the big ass computer with the super big butt (the computer! not me wtf) where you go by challenges and not get caught by Mr Plod. Anyone remembers?? :D I still remember there's one where you'll have to drive around in the toy car and not get caught that was my favourite! :P
Anyway if you have time drop by at Kki and have some cakes. Didn't try the coffee there cause I had coffee in the morning. Had the honey jasmine green tea and it was really refreshing with just a tinge of sweetness. :) I had Emily, a strawberry and champagne sponge with mascarpone and Nancy had this melon cheesecake which tasted good! Something different!! I think Kki is like japanese inspired cause they use ingredients like Melons, yuzu etc. Mine was just so-so cause the champagne taste was a little overpowering, more fermented like how the owner told me beforehand. But oh well never try never know.
Kki also shares half the store with The Knick Knack store, which sells knick knacks!! They have super cool shit brought from everywhere around the world, independent designers, cute brooches to your childhood novelty items like a WOODEN RULER!!! I remember I got hit on the KNUCKLES with a wooden ruler by my class teacher for not completing homework (but I never kena hit by my parents before I swear not even once!) and also times like when you were young and stupid, you'll buy wooden rulers and play with your friends testing which part you hit on the hand/palm will hurt the most.
Knuckles
win hands down <- no pun intended. Knick Knack store sells lomo cams, polaroids, films etc too!! Got some random shit like this!!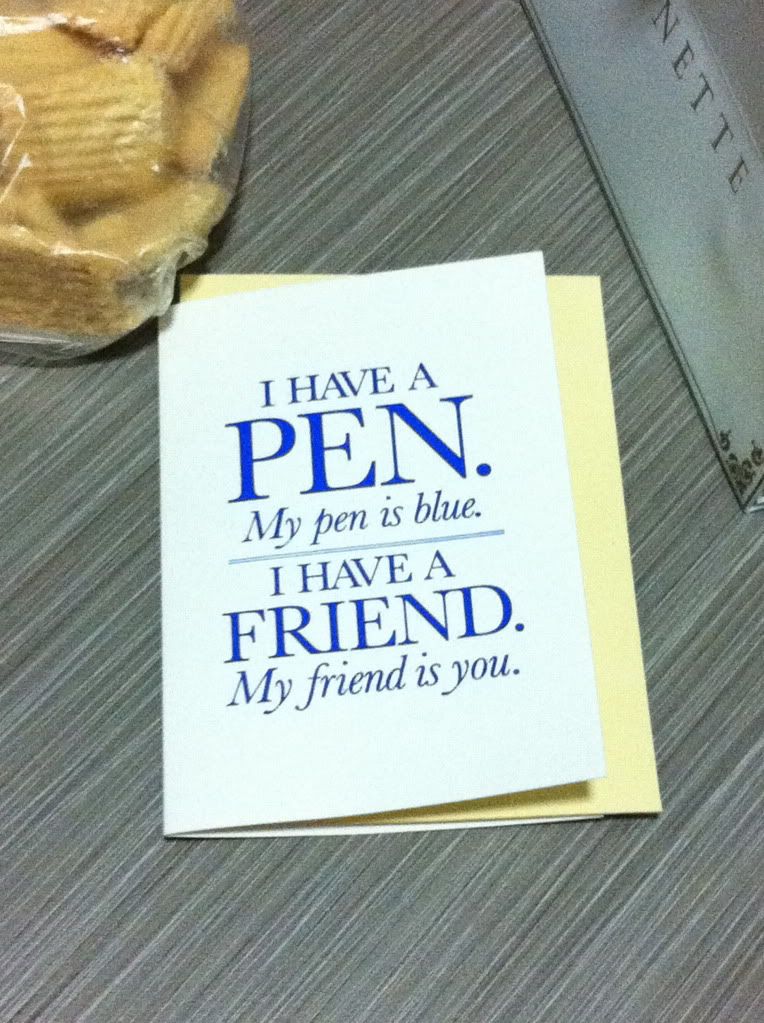 They also have "Bird fly high, hard to catch, Friend like you, hard to forget" HAHAHAHAHAHA OMGGGGGG that was one of my favourite poems to write in autograph books back in primary school LOLOLOLLLL Oh Oh and you see that pack of biscuits there?? It's actually some butter biscuits I got from Tanjong Pagar market while randomly walking. Remember the picture I posted with lots of old school biscuit tin previously? Yeap from there. Good old times when I go to the market with my grandma at SS17, I've always loved that biscuit and will only get it as a treat (wtf sound like dog) and also those mini bites with colourful icing topping?? What is it call!? Nah here's a picture of it!! Oh man I missed those times!!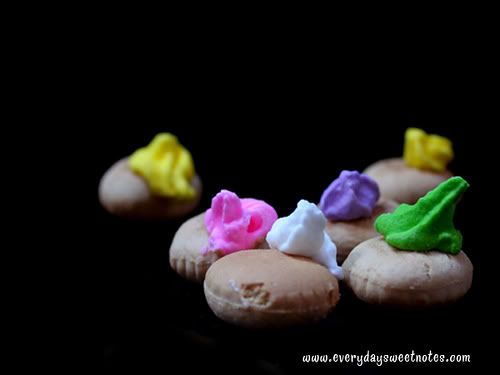 Another thing that I remember is that every time we go to SS17 market, my grandpa will bring me to this empty space next to Southern Bank (now closed down and dunno what happen some other shop took over) and I'll just run around playing. I also found out that one of my crushes (long time ago hahahaha) used to play there too. Maybe that's why I fell in love more deeply with my then crush WTF Awww puppy love wtf.

And I used to tear whenever our car pass by Sentosa Cinema (burnt down bout 10 years ago?) cause I saw an old beggar sitting at the doorstep, in front of the metal railing (damn old school) and have those visions of helping the poor and be all hero when I grow up. Some day, it might happen. :P And yes, my grandparents used to FORCE us to eat Mcnuggets when we were young (say 5-6 years old) for god knows what reason. Tough love huh? Now I'm trying to RESIST it like how I used to do when I was 5/6.

One more memory is creme caramel!!! The Hoes used to go to Buttery at Lake Club for food (they have pretty good char kuey teow by the poolside) and when we go to Buttery I'll have the creme caramel or beg for it! Then when we're feeling luxurious wtf we'll order "pink guava juice" which is actually cordial, and they still serve that!!! hahahahahaha SOME THINGS NEVER CHANGE, that's why I love places that don't change, so when I go back I still get back the memory that I had.


Thinking about all these makes me miss my childhood a lot. Funny how we always wanted to grow up, move out, go away, earn your own money but now that we're all grown up all we wanna do is spending time in the comforts of home, reminiscing old times and never wanting to grow up.

I think I had a pretty happy childhood, cause most of the things I could recall are all happy ones, be it with friends or family or our dog (RIP Mickey.. T_T)

What's the FONDEST childhood moment you had? SHARE!!!